Road Construction Worker Critically Injured by Hit-and-Run Driver on I-575 in Woodstock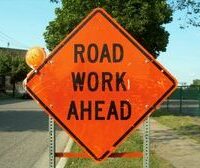 In early June, a road construction worker sustained critical injuries after he was struck by an alleged drunk driver on southbound Interstate 575 in Woodstock, Georgia. According to Woodstock police spokesperson Brittany Duncan, the worker was hit while standing next to a semi-truck in a construction zone at the new Ridgewalk Parkway interchange. Following the accident, the driver of the GMC Sierra pickup truck that hit the worker reportedly fled the scene. Meanwhile, the unidentified construction worker was taken to WellStar Kennestone Hospital with extensive injuries.
About four hours later, two people reported seeing a vehicle that matched a police description of the GMC pickup truck outside of a liquor store in Marietta. After failing a field sobriety test, 53-year-old Kenneth Gonzalez was arrested by Cobb County police and charged with driving under the influence. Following his arrest, Gonzalez was taken to the Cobb County Jail. A Woodstock police force representative stated additional charges related to the hit-an-run accident will be brought against Gonzalez. Police reportedly believe that Gonzalez was intoxicated when he allegedly hit the construction worker.
In a statement, Duncan warned all drivers to exercise caution in construction zones. She said it is important for drivers to reduce their speed and remain aware of their surroundings when entering a construction zone in order to maintain everyone's safety.
Automobile accidents are one of the primary causes of personal injury claims filed in the State of Georgia every each year. A collision can easily result when a drunk, inattentive, reckless, or otherwise impaired driver is on the roadway. Car accidents can also be caused by a number of other factors such as motor vehicle defects and hazardous road conditions. Individuals who are hurt by a drunk or impaired driver may be eligible to receive financial compensation for their suffering, pain, medical bills, disability, and other damages. If you were hurt in an automobile accident due to someone else's impairment, a knowledgeable Georgia personal injury lawyer can help.
Injured Georgia workers like the construction employee in this case may also be protected by state workers' compensation laws. Employees who are hurt on the job in our state are provided with certain statutory rights such as medical and income benefits. If you were hurt in a work-related accident, you should discuss your injuries with a capable Atlanta workers' compensation attorney as soon as possible.
Call Stokes & Kopitsky, P.A. toll free at (800) 700-5050 if you were hurt due to another person's negligent actions. Our diligent Marietta personal injury lawyers have more than 20 years of combined experience helping clients throughout the State of Georgia receive fair compensation based on the severity of their injuries. For a free confidential evaluation of your personal injury case, contact attorneys Greg Stokes and Neil Kopitsky through our website today.
More Blogs:
More Than Half of High School Seniors Admit to Texting While Behind the Wheel, The Atlanta Personal Injury Attorney's Blog, June 11, 2012
Boxing Champ Paul Williams Left Paralyzed Following Marietta Motorcycle Accident, The Atlanta Personal Injury Attorney's Blog, June 4, 2012
Additional Resources:
Construction worker injured by alleged drunk driver on Interstate 575, by Chris Shaw, myfoxatlanta.com
Construction worker struck in Woodstock hit-and-run, wsbtv.com
Categories: