Atlanta Workers' Compensation Attorney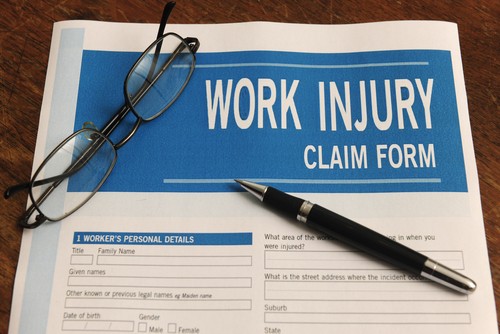 Workers' Compensation is an important safety net for those who are injured or become ill in the course of employment. However, sometimes these claims are denied or cut short before the injured person recovers.
When this happens, it's necessary to seek the right help in getting the continuing compensation you need to recover from your accident and regain control of your life. The experienced and highly-regarded attorneys at Stokes & Kopitsky, P.A. have a legacy of over 30 years of providing representation to those workers who need workers' compensation benefits including victims of construction and slip and fall accidents.
The Importance Of Workers' Compensation
In one year, there were over 100,000 workers' compensation claims filed, according to the Georgia State Board of Workers' Compensation, and these totaled over $900 million in benefits paid out.
Workers' Compensation is a vital part of our protection for workers, who often spend more time at their jobs than they do at home.
Workers' Compensation is a form of insurance that is carried by all employers in Georgia who have three or more employees. It is designed to provide coverage for medical bills, lost income, rehabilitation and even death benefits for those workers who become ill or injured in the normal course of work, including during their daily commute or work-related travels.
The Workers' Compensation Claim
If you are injured or get sick in the course of your job, you should immediately report your condition to your supervisor, who is required to take a report of the situation and arrange for you to be seen by a medical professional. Your employer will then file a workers' compensation claim with their insurer. It is important to note that you have only 30 days to report your injury or you risk losing coverage.
If the Workers' Compensation Board approves the claim, you may be entitled to medical treatments, physical therapy, rehabilitation and other healthcare expenses related to your claim, as well as weekly income benefits of up to around 66% of your average wages during your recovery.
Insurers may try to deem you fit to return to work, even in a limited or reduced capacity, to avoid paying these benefits. In an effort to avoid false claims, many first-time workers' comp claims are denied.
What If My Claim Was Denied?
There are many reasons a workers' compensation claim may be denied. Denial isn't always the end of the road, but you may need competent legal help to challenge the denial and get the benefits to which you are entitled.
At Stokes & Kopitsky, P.A., we have a great deal of experience in recovering millions of dollars in settlements for those who have been unfairly denied workers' compensation benefits. We are one of the top firms in the state in helping with job-related accidents, and we can help you. Give us a call today at 404-892-0011, or use our online form to receive a confidential and free consultation on your case.
Related Topics: