Personal Injury Lawyer in Atlanta, Georgia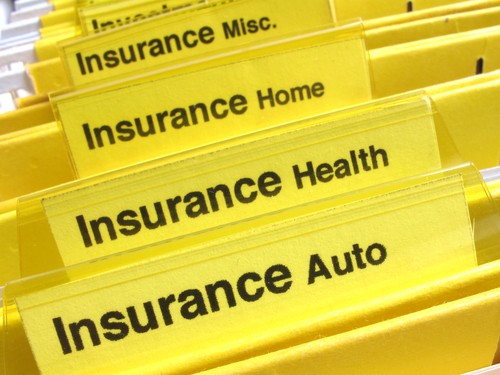 Stokes & Kopitsky, P.A. is one of the leading Atlanta personal injury insurance claims lawyers in the state, having recovered over $100 million in verdicts and settlements for victims and families with personal injury insurance claims in and around Georgia. The money we've helped our clients obtain has helped ease the financial burden of medical expenses, lost income, and temporary or permanent disability.
If you have been injured at no fault of your own, we can help you with your legal for any of the following of types of injuries and more:
What is personal injury?
Personal injury broadly describes any injury to the body, mind, or psyche caused by another's negligence. A lawsuit brought in tort alleges the negligent party owed some duty of care to the plaintiff, breached that duty, and as a result, proximately caused the plaintiff's injury.
The liable party must pay damages for injuries arising out of her tortious conduct, including the plaintiff's medical bills, lost wages, and other economic damage. Depending on the type of injury, the plaintiff can also allege damage to his reputation or mental well-being, recovering for pain, suffering, and emotional distress. Family members may also bring a lawsuit for the wrongful or accidental death of a loved one, alleging financial and emotional harm.
Defendants who have exhibited especially reprehensible behavior are liable for punitive damages, court costs, and attorney's fees. General liability insurance covers most personal injuries, allowing victims to recover compensatory damages flowing from the accident.
Any of the following examples alone, or in combination, may give rise to a personal injury claim:
Car accidents are more common than you may think. According to statistics compiled by the National Safety Council in a year, approximately 27,000 car accidents occur on a daily basis across the county, totaling 10 million for that year alone. The National Highway Traffic Safety Administration (NHTSA) reports that 2.35 million are injured and 37,000 people die in car accidents annually. If you or a loved one are the victim of a car accident, we will fight to protect your rights and get the justice you deserve.

The National Transportation Safety Board reports that over 700 million passengers varying from school children to the elderly take buses every year. Public transportation can be more convenient and cost effective than driving a personal vehicle. However, although there are less accidents that involve buses than that involve cars, collisions, rollovers, and other disaster do unfortunately occur on a regular basis. Contact us to find out how you can protect your legal rights.

Single-vehicle and multiple-vehicle crashes involving trucks account for approximately 12% to 13% of all crashes every year, as reported by the NHTSA. This has been a trend since the late 1970s. Vehicles that are categorized as trucks are those that weigh at least 10,000 pounds and can be single-unit, such as a UPS delivery truck, or combination, such as a tractor trailer. If you've been in an accident involving a truck, consider seeking our experienced legal counsel. The truck driver may be represented by his company's lawyers, and we will vehemently defend your rights against them.

Georgia has a universal law enforcing all motorcycle operators and their passengers to wear a helmet, regardless of age. However motorcyclists are still at high risk of developing serious injuries or being killed when involved in accidents. In most cases, motorcycle accidents occur due to the negligence and recklessness of other drivers.

The Texas A&M Transportation Institute reports that everyone who commutes in the city of Atlanta spends 52 hours fighting traffic. It's no wonder that there is a growing interest in supporting alternative methods of transportation, including cycling. In recent years, more and more commuters are cycling, supported by city-run initiatives to make the city bicycle-friendly. Unfortunately, bicyclists are at higher risk of being injured or killed in an accident, more so than motor vehicle occupants.

Construction work is inherently dangerous. Millions of accidents at construction sites across the country occur every year. Victims can succumb to their injuries or may be left with permanent disabilities from which they cannot recover. It is the responsibility of the employer to provide a safe working environment for construction workers. If they fail to do so, then you or your loved one can pursue legal action to obtain fair compensation.

If you have been injured on someone else's property and have been left with costly medical bills, pain and loss of wages, consider contacting us to discuss your premises liability case. You may be able to recover compensation for your unfortunate experience.

Everyone experiences a slip-and-fall accident at one point in their life and the outcome can be fatal. Property owners and employers are responsible to prevent, or at least warn of, dangers that could cause slips and falls on their premises. Because these accidents are so commonplace, however, with millions occurring every year, many people may not think they can pursue legal action. You do have the ability to seek compensation if you become a victim of a slip and fall accident.

Our dedicated lawyers have over 30 years of experience representing the victims and families of DUI accidents involving intoxicated drivers. We have helped our clients get millions of dollars in compensation. We understand the tragic nature of your case and its lasting detrimental effects on your physical and psychological state. We will represent your best interests to the fullest extent of the law.

Medical Malpractice

In the hands of your doctor, you trust your health and life. Doctors and other medical professionals, such as nurses and paramedics, are individuals who are dedicated to helping you achieve and maintain a better state of health. They must follow practices that provide their patients with a standard of care as outlined by law. Failure to properly diagnose or treat a condition, negligence and errors in prescribing medication or surgical mistakes can cause serious harm and death. According to the National Practitioner Data Bank, medical malpractice payouts in Georgia totalled over $106 million in 2015, representing a 6.11% increase over 2013 figures.

Defective products

Strict guidelines and regulations are put in place by the government on the design, manufacture, advertisement, and sale of consumer products. If the product you've used for its intended purpose has caused you harm, you may be able to seek compensation for your injuries from the manufacturer, wholesaler, or distributer of the faulty product. Defects or flaws in the construction or design may exist. Product liability cases may also include failure to warn of the potential risks related to the product, as well as inadequate warning labels that fail to inform consumers of associated hazards.

Dog bite injuries are a huge concern for public health, considering that about 4.7 million people are bitten by dogs each year — the majority of whom are children and the elderly. The Centers for Disease Control and Prevention (CDC) also reports that half of all dog bites receiving medical attention were children. While measures have been taken by the government to implement prevention programs across the state of Georgia, dog bites remain a serious problem. If you or your child has been bitten by a dog, the owner can be liable for the damage that incurs.

You've been hurt at work and require medical attention, rehabilitation and retraining. You've also lost wages and your injuries have resulted in a permanent disability that prevents you from returning to work. This is a situation that many of our clients have been in. The process of filing a worker's compensation claim can be complicated and time consuming. Even with sufficient evidence to prove an injury has occurred while on the job, it is not unusual for claims to be denied. We can help make the process easier and ensure that you're able to obtain maximum compensation.
Get compensation to "make you whole"
Georgia law allows the injured party to recover compensatory damages to "make the party whole."
If you are having trouble recovering damages for a personal injury claim, consult with one of our experienced Atlanta personal injury insurance claims attorneys who can provide you with efficient and effective legal assistance.
Unlike some insurance adjusters, we will not press you to settle for the first award offered. Rather, we will carefully ascertain all possible claims and liable parties to recover the compensation necessary to make you "whole."
Georgia's workers' compensation laws require any business with at least three employees to carry insurance covering work-related injuries. Property owners are likewise required to carry insurance that covers injuries to invitees and licensees.
Most insurance contracts are construed to cover reasonable expenses that flow from the liable party's negligence. Examples of compensatory damages include the cost of medical care associated with the accident, lost income, and disability benefits. A damage award based on the injured party's future income is characterized as compensation for "lost earning capacity."
Damages that are more difficult to quantify include emotional distress, loss of enjoyment, and loss of consortium because they are based on intangible feelings of the injured party or spouse. The judge or jury may also award punitive damages where the defendant's conduct was particularly egregious or "outrageously careless," resulting in verdicts worth hundreds of millions of dollars.
We fight for you so you can concentrate on your recovery
At Stokes & Kopitsky, P.A., we deal with your insurance agent, claims adjusters, and bill collectors so you can concentrate on recovering. We offer confidential consultations and never charge attorney's fees unless we win your case.
Get your free case evaluation
Call us at 404-892-0011 or Contact Us online to arrange a free evaluation of your case. This initial appointment is between you and one of our experienced attorneys, who will ask you a few questions to get a better understanding of your situation. They may ask you the following questions related to your accident:
Did you file a police report?
What are your injuries? How extensive are they?
Are you suffering from permanent damage?
Did you require surgery or will you as a result of your injuries?
How much are your current medical costs? What about any future medical costs?
How much time have you missed from work?
What are the details of your insurance?
The more information you provide, the better we'll be able to evaluate your case and give you a general idea of what kind of legal action can be taken to protect your rights. Our goal is to help you recover from this traumatic experience so you can get back to leading a normal life again, as quickly as possible. That's why it's important you seek our legal counsel sooner rather than later.
With over thirty years of experience handling personal injury insurance claims, we are known for providing our clients with the highest quality legal representation, recovering high-dollar awards in some of the toughest personal injury cases.
Our case results continue to be the number one reason clients call or email us to handle their serious injuries and accidents.