Atlanta Spinal Cord Injury Attorney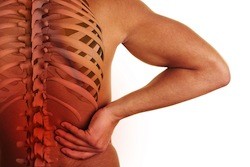 The "nerve center" is the central communications hub of any system or organization. Your spinal cord is the literal nerve center of your body. Every electrical impulse that carries any signal to or from your brain travels through this pathway up and down your back, and when it's disrupted, serious physical dysfunctions occur, which can lead to lifelong disability and even death.
When you suffer injury to your spinal cord through an act of carelessness or negligence on someone else's part, it's vital that you can collect damages to compensate you for the loss of control over your situation, to help you pay bills so you can try to get a handle on life once more. Stokes & Kopitsky, P.A. are leading Atlanta spinal cord injury attorneys who have spent more than thirty years dedicated to resolving the complex legal issues that arise from spinal cord injuries.
Understanding Spinal Cord Injuries
Spinal cord injuries, or SCI, occur when someone suffers damage to their back bones (vertebrae), the disks and ligaments, or to the nerves themselves. There are a number of ways such an accident can occur, including sudden impacts, strains or sprains from overextending or twisting your back wrong.
These can occur due to deliberate acts of violence, car accidents, sports injuries, diseases, substance abuse, and other incidents. To date, vehicular accidents account for around 40% of SCI incidents every year, which number 11,000 on average. Males aged 16 to 30 are the most likely to suffer this type of damage.
Consequences of SCI
One thing every SCI has in common is the damage inflicted interrupts the signals your nerves relay to and from the brain. This can create everything from mood disorders to loss of motion and sensation in the extremities, to circumstances as extreme as complete paralysis or death.
The key factor in an SCI is that the spinal cord doesn't have the same ability to repair itself that the rest of your body does. SCI usually leads to a very long, tiresome, and expensive road to recovery.
The Georgia Brain and Spinal Injury Trust
In 1999, the Georgia legislature saw the need to help people who have suffered severe spinal injuries and developed the George Brain and Spinal Injury Trust. This fund helps to ease the expensive costs of SCI treatment, which typically reaches into the hundreds of thousands of dollars in the first few years of treatment, ranging to over $1.3 million during the patient's lifetime.
In addition, 60% of those who suffer an SCI are unable to work for a decade or more after they get hurt. As such, the Official Code of Georgia Annotated (OCGA) §34-9-200.1 has classified these injuries as catastrophic for workers' compensation purposes.
Why You Need an Atlanta Spinal Injury Attorney
Because the OCGA §44-14-470(b) permits medical providers to attach liens against personal injury cases even when the victim hasn't received full compensation, that means that many who suffer these injuries will struggle to pay their bills. Therefore, it's so important to have representation from a dedicated Atlanta spinal injury attorney.
Call the experienced and compassionate attorneys at Stokes & Kopitsky, P.A. and get the representation you need to collect your full compensation. For more information at no cost or obligation to you, give us a call today at 404-892-0011 or use our online form.
Related Topics: