Atlanta Child Injury Lawyer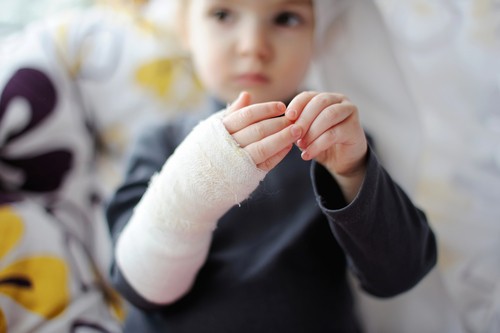 While the accidental injury of an adult can be distressing, if a child is injured through negligence or the reckless or malicious behavior of another, it's truly devastating. At Stokes & Kopitsky, P.A., we've spent thirty years helping to protect the rights of families whose children have suffered injuries. We've recovered millions in settlements in Atlanta and across the state of Georgia.
A Global Epidemic
Injuries to children aren't just a problem in Georgia. They're a global epidemic. According to the World Health Organization, over 630,000 children under the age of 15 are killed each year by an injury. Injuries are the leading cause of death for children after their first birthday.
According to the Center for Disease Control and Prevention, accidents are, by far, the leading cause of death among children and adolescents. Specifically, motor vehicle injuries are the leading cause of death among children in the United States.
Children are also at risk of accidents involving trucks, buses, and bikes. The second and third leading causes of child fatalities are homicide and cancer. But unlike these, most child injuries are preventable. A majority of these accidents occur in the car or at home.
Common Risk Factors for Childhood Injuries
There are a number of risk factors that can result in a child getting hurt. Among these are vehicular accidents involving drunk drivers or situations where improper restraints were used. Others include product failure – toys that are dangerous, or child safety seats that malfunction. Still others involve fire, burns, drowning, slip and fall accidents, electrocution, toxins in the home, and medication reactions. Unfortunately, abuse and neglect by child care professionals are also on this list.
An Individualized Approach
Every circumstance that results in injury must be approached as a unique case with its' own variables and situations to address. No two product liability claims are exactly alike, and no two cases of child injury or neglect are the same. When it comes to collecting on the damages for such situations, it's important to get an attorney with experience.
At Stokes & Kopitsky we've got over three decades of experience protecting children and their families, and getting them the compensation they deserve for these unfortunate incidents. Because we've seen so many cases, we can draw upon a wealth of past experiences to build a new, unique approach to your case, and we'll pursue it relentlessly until we see it through.
If you have a child who was hurt in an accident that could've been prevented, whether a defective product, medical malpractice, childcare neglect or any other situation, we're ready to provide determined, comprehensive, caring and compassionate legal help. Call Stokes & Kopitsky, P.A., at 404-892-0011 or use our online form to set up a cost-free, obligation-free consultation today.
Related Topics: