Atlanta Construction Site Accident Lawyer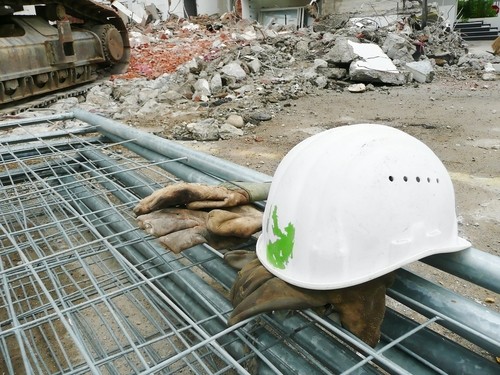 Stokes & Kopitsky, P.A. are leading Atlanta construction site accident lawyers dedicated to helping visitors and workers who have been injured in construction site accidents in and around Georgia. We are here to help you identify all sources of liability and aggressively negotiate the best possible recovery of your medical expenses, lost wages, and benefits.
Construction sites present some of the most dangerous conditions for the workers and visitors who frequent them. Unsecured beams, broken glass, and loose nails are just some of the common hazards found at construction sites. One false step could land you under a collapsing scaffold, unbalanced ladder, or falling debris. Electrocutions, chemical explosions, and accidents involving cranes and forklifts are also common. Failure to post a warning sign or properly fence in a dangerous area can often cause injury to drivers, visitors, and passers-by. Workers can be likewise injured using defective tools and faulty or unsafe equipment.
Fortunately, Georgia law protects both workers and visitors who were injured in accidents that happen on construction sites. Georgia's workers' compensation law covers every employee working for a business with at least three employees. Coverage begins immediately upon starting employment, so workers are covered even if they were injured the first day on the job. Even if you work for a subcontractor who denies having workers' compensation insurance, an experienced premises liability lawyer can help you find a general contractor or union that does. Independent contractors who are not covered as employees might likewise have a personal injury claim for negligence that is not barred by workers' compensation laws.
Georgia law also requires construction site owners to protect visitors from "reckless or wanton" harm. Pursuant to the Official Code of Georgia (OCGA) §51-3-2, an owner or occupier of land has a duty to exercise ordinary care in keeping the premises and approaches safe. Even if a store is undergoing partial renovation, shop owners have a duty to block off unsafe areas or post signs warning customers of foreseeable risks. Construction sites must likewise fence off dangerous areas and post signs warning passersby of the construction. Unwary visitors cannot help but step into an accident when an owner/occupier fails to properly demarcate the area between a busy road and dangerous construction site. Failure to reasonably warn or protect visitors from these dangers constitutes negligence. The owner is liable in damages to all persons injured as a result of his breach of duty to exercise ordinary care in keeping the premises safe.
At Stokes & Kopitsky, P.A., we understand that construction sites pose formidable dangers to even the most wary. If you were injured in a construction site accident in Atlanta or elsewhere in Georgia, you may be entitled to more than compensation for your medical bills. Follow-up visits, lost wages, and other disability benefits must also be factored into your recovery. Our experienced Atlanta construction site accident lawyers have over thirty years' experience helping victims who have been injured as a result of preventable property dangers and slip and fall accidents.
If you lost a family member in a construction site accident, our caring attorneys can also help you investigate all sources of negligence and advocate for death benefits under workers' compensation laws. Call Stokes & Kopitsky, P.A. today at 404-892-0011 or Contact Us online.
Related Topics: