More Than Half of High School Seniors Admit to Texting While Behind the Wheel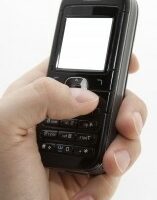 An anonymous survey conducted by the nation's Centers for Disease Control and Prevention (CDC) found that more than half of all high school seniors admitted to sending texts or emails while behind the wheel of a car during the previous month. 43 percent of all high school juniors surveyed also admitted to the dangerous behavior. The study was the first time federal statistics were collected regarding teen texting and emailing behavior while driving. Although earlier studies conducted by private organizations suggested teens regularly engage in such behavior, the numbers from the federal survey were reportedly higher than expected.
According to Amanda Lenhart, Senior Researcher at the Pew Research Center in Washington, DC, the number of teens who admitted to texting while behind the wheel is not surprising. Lenhart studies how teenagers use technology and she has found that text messaging is the most common way most teens communicate with their friends. She stated most teenagers will send or receive approximately 100 text messages every day. With so many text messages being sent and received, it is reportedly not uncommon for the messages to be read or answered during even a brief trip in an automobile. Lenhart's research has led her to believe most teenagers feel texting behind the wheel is acceptable behavior when a vehicle is stopped in traffic or at a red light. She also stated some teenagers believe reading or sending texts while driving is safer if they hold the phone at eye level where they can also see the road.
Although the Youth Risk Behavior Surveillance – United States, 2011 survey is conducted by the CDC biannually, this was the first time researchers asked American teens about texting behavior behind the wheel. The survey is designed to monitor six types of behavior that often cause death or disability in young adults such as alcohol and drug use, smoking, eating an unhealthy diet, engaging in a sedentary lifestyle, sexual behavior, and actions that contribute to accidental injuries or violence. Researchers did not ask the teens surveyed whether the automobile was moving when they sent or read text messages in the car.
In Georgia, most personal injury claims filed each year are related to unexpected automobile accidents. Car accidents often result from distracted, reckless, impaired, or inattentive driving. Despite that most motor vehicle accidents are minor fender benders they can also result in catastrophic injuries and even death. Individuals who are hurt in a car accident may be compensated for their medical bills, suffering, pain, any resulting disability, and other damages. When a family member is tragically killed in an automobile collision, close relatives may be entitled to compensation for the wrongful death of their loved one. If you were hurt in a car accident caused by another driver's inattention or negligence, it is a good idea to contact a skilled Georgia personal injury attorney as soon as you are able.
Call Stokes & Kopitsky, P.A. toll free at (800) 700-5050 if you were the victim of an injury automobile accident. Our hardworking Atlanta Metro car accident lawyers have more than 20 years of combined experience helping Georgia car accident victims receive fair compensation for their injuries. At Stokes & Kopitsky, our knowledgeable personal injury attorneys work diligently to achieve the best possible results based on the facts of each case. Greg Stokes and Neil Kopitsky are available to represent clients throughout the entire State of Georgia. For a free confidential evaluation of your personal injury case, contact Stokes & Kopitsky through our website today.
More Blogs:
The 3-foot Passing Bill – A Huge Safety Help for Georgia Cyclists, The Atlanta Personal Injury Attorney's Blog, June 7, 2012
Boxing Champ Paul Williams Left Paralyzed Following Marietta Motorcycle Accident, The Atlanta Personal Injury Attorney's Blog, June 4, 2012
Additional Resources:
CDC: Older teens often text behind the wheel, by Mike Stobbe, Associated Press
Categories: