Dog Bite Insurance Claims Increased Last Year Throughout Georgia, Nationwide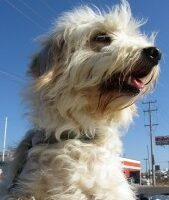 According to the Insurance Information Institute, insurers in the United States paid out about $479 million in dog bite claims last year. Institute spokesperson Loretta Worters stated insurance companies paid approximately $66 million more in dog bite claims in 2011 than in the previous year. Last year, State Farm Mutual Insurance Company alone processed nearly 3,800 dog bite claims totaling over $109 million across the U.S. That number was up from 2010 by approximately 300 claims valued at almost $20 million. At State Farm, the mean cost per dog bite claim in 2011 was reportedly $28,799. A representative from State Farm said the company is currently attempting to determine the cause of the spike in dog bite claims.
The nation's Centers for Disease Control and Prevention stated almost 5 million people are bitten by dogs in the U.S. every year and approximately 800,000 victims seek medical attention for their wounds. Although fewer than half of those who seek medical attention require treatment, about 16 people are killed by a dog each year. At least half of dog bite victims across the country are children. Additionally, senior citizens and postal carriers are also at an increased risk for dog bites.
About 5,600 U.S. postal workers were bitten by a dog in 2011. According to Richard Maher, a United States Postal Service (USPS) spokesperson, a carrier in Los Angeles died in March as a result of complications associated with a dog attack. Maher stated letter carriers were more likely to be attacked in Los Angeles than in any other U.S. city in 2011. Los Angeles postal workers were reportedly attacked 83 times while San Diego carriers were bitten 68 times. Houston and Cleveland rounded out the top four with 47 and 44 attacks respectively. Last year, medical expenses associated with dog bites and other attacks reportedly cost the USPS more than $1 million.
The American Pet Products Association estimates there are about 78.2 million pet dogs in the U.S. Socialization, training, health, and human behavior can all contribute to a dog's proclivity to bite or attack a human. The American Society for the Prevention of Cruelty to Animals stated about half of all children nationwide will be bitten by a dog before they reach the age of 12. More often than not, the bite will be from a family pet, a friend's dog, or a neighbor's dog. Because of this, children should never be left unattended with any dog. Additionally, children should not be allowed to tease a dog or play with one who is eating. Kids should also be taught never to approach a chained dog and to ask permission prior to petting a new or unfamiliar dog.
In Georgia, the first time a dog bites a person the dog is presumed to be dangerous. The Official Code of Georgia Annotated (OCGA) § 4-8-25 requires the owners of dogs who have bitten in the past to register the dog as dangerous with the Georgia Dangerous Dog Control Office. OCGA § 4-8-30 states a dangerous dog's owner is solely liable for any injuries caused by the dog even where other parties provoked the dog. If you were bitten or attacked by a dangerous dog, you should contact a knowledgeable Georgia dog bite lawyer to discuss your claim.
If you or a loved one was bitten or mauled by a dog, contact the skilled attorneys at Stokes & Kopitsky, P.A. Our hardworking Metro Atlanta dog bite attorneys are available to answer your questions and help you seek fair compensation following a dog attack. At Stokes & Kopitsky, our diligent personal injury lawyers have more than 30 years of combined experience assisting clients who were injured due to another person's negligence throughout Georgia. For a free confidential case evaluation, contact attorneys Greg Stokes and Neil Kopitsky through our website or give us a call today at (800) 700-5050.
More Blogs:
Road Construction Worker Critically Injured by Hit-and-Run Driver on I-575 in Woodstock, The Atlanta Personal Injury Attorney's Blog, June 18, 2012
More Than Half of High School Seniors Admit to Texting While Behind the Wheel, The Atlanta Personal Injury Attorney's Blog, June 11, 2012
Additional Resources:
State Farm pays $109 million for dog bite claims, by Damian Dovarganes, USA Today
Categories: