Atlanta Dog Bite Lawyer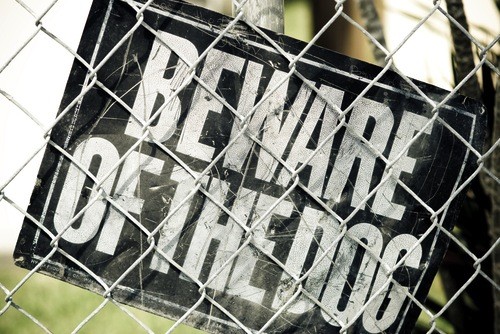 Stokes & Kopitsky, P.A. are renowned Atlanta dog bite lawyers dedicated to assisting victims injured by dog bites in and around Georgia. We have recovered significant verdicts and settlements for victims whose bites required medical attention and for families who lost loved ones in bite-related fatalities.
Americans love their pets, spending billions of dollars a year on pet care and veterinary bills. Yet a great majority of them do not take enough responsibility to research and raise a well-behaved dog. Millions of pets get loose and take out their behavioral aggression on people. Most dog bites are not intentional, but occur when owners try to get between fighting dogs or approach a frightened canine in the wrong way.
Children are especially prone to getting bitten because they have not yet learned how to act around dogs: a significant majority of dog-bite injuries treated in the emergency rooms involve children under the age of fifteen, and most dog-bite fatalities occurred among children under the age of ten. Sadly, the majority of dog bites are not the fault of the animal, but of the negligent owners who either could not or would not control them. The American Humane Society estimates that dogs bite around 4.7 million people every year. Nearly all fatal dog attacks involved un-neutered male dogs, and more than half of all human deaths involved unrestrained dogs on their owner's property. Insurance companies pay over $1 billion in dog-bite claims each year.
Georgia, like many other states, follows the "one bite rule." That is, every dog gets "one free bite" before becoming a serious legal liability to the owner. After the first bite, the owner is placed on notice of the dog's behavior and becomes liable for any damages inflicted by the canine. The Official Code of Georgia Annotated (OCGA) §51-2-7 provides:
A person who owns or keeps a vicious or dangerous animal and who, by careless management or by allowing the animal to go at liberty, causes injury to another person who does not provoke the injury, may be liable in damages to the injured person.
The owner presumably "knew or should have known" of the dog's vicious propensity if it "was not at heel or on a leash" as required by ordinance or bit someone on a prior occasion. After the first bite, OCGA §4-8-25 requires owners to register the canine as a "dangerous dog" with the Georgia Dangerous Dog Control Office. The owner becomes the dog's sole insurer and is solely liable for any injuries it may cause. OCGA §4-8-30. Even if other parties "contributed" to the negligence by provoking or letting the dog loose, only the owner may be held liable for the resulting injuries.
If you or someone you know has been bitten or mauled by a dog, an experienced Atlanta dog bite attorney can help you explore your legal options. Stokes & Kopitsky, P.A. has over thirty years of legal experience handling dog bite cases and negotiating the best possible outcome for its victims. We understand that canine-inflicted injuries can result in extensive medical bills, lost income, and other benefits, all of which must be factored into your recovery. We work hard to ensure you receive fair compensation for your injuries and do not charge attorney's fees unless you do. For a free consultation, call 404-892-0011 or Contact Us online.
Related Topics: