Atlanta Swimming Pool Injury Lawyer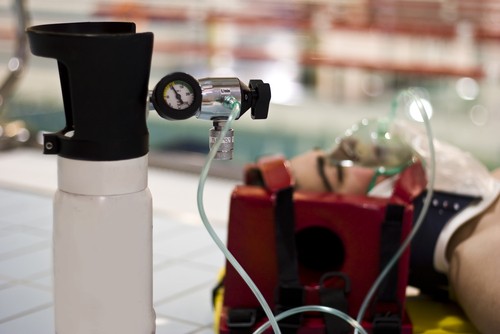 Stokes & Kopitsky, P.A. have a thirty-year legacy of helping clients with all manner of sports-related injuries and accidents, including swimming pool injuries. We have scored significant victories and recovered high dollar value settlements in damages for Atlanta personal injury victims and swimming pool accidents across the state of Georgia.
Swimming Pool Accidents
Swimming pool accidents are extremely common in our nation. In fact, they are the fourth-largest cause of sports injury fatalities in the country. The CDC estimates that 10 people accidentally drown every day, and 20% of those who die from drowning are children under the age of 14. This means that drowning is the second most common cause of death for kids up to 14 years old. 80% of drowning deaths are boys.
Additionally, at least forty people every day receive emergency medical care for serious drowning-related injuries that, while non-fatal, can result in debilitating brain damage and long-term disabilities. These can include impairment of cognitive functions, mood disorders, memory issues and a range of other disabling conditions.
Finally, many people every year experience traumatic brain injuries and spinal cord damage from diving into pools and suffering a back or head impact.
What Are The Contributory Factors?
There are several factors involved in how people get hurt in and around swimming pools. These can include a lack of barriers or supervision, accidents involving whirlpool or spa settings (too strong; too hot), lack of safety devices like life jackets, medical conditions such as epilepsy and other seizure disorders, defective pool equipment or toys, and lack of signage and warnings.
Premises Liability and Defective Product Claims
When someone gets hurt in a swimming pool accident, under Georgia law both the pool owner and the manufacturer of the pool can potentially be held liable. The Official Code of Georgia Annotated (OCGA) §51-1-11 states that if the plaintiff can demonstrate the pool, equipment, toys or other products used were defective and that defect caused the injury, the manufacturer of the defective product is held liable for the damages suffered.
Under OCGA §51-3-2, those who own a pool (or the land on which the pool is located) are required to maintain appropriate safety measures to avoid accidents. These include barriers to keep uninvited swimmers out, signage warning of dangers, properly maintained pools, equipment and safety devices and more. Landowners have a duty of care to those on their premises.
Under §44-7-13, landlords are also responsible for the same, as well as for any improvements, such as a diving board placed by a tenant. In cases like these, premises liability may attach if someone is injured due to the owner's failure to uphold their responsibility.
When Are Landlords Not Responsible?
The state does not, however, hold landlords responsible for injuries suffered due to illegal use of the premises, without the landlord's knowledge or after vacating the property. This means if a tenant installs a diving board without the landlord's knowledge or consent, or returns to use the pool without permission after they move out of the building, the landlord may not be responsible for injuries suffered. The details of this law are found under OCGA §44-7-14.
Georgia Swimming Pool Injury Attorney
If you are injured while legally using a swimming pool, you may be entitled to significant compensation for your injuries. Obtaining this compensation requires experienced and knowledgeable legal help. At Stokes & Kopitsky, P.A., we carry a three-decade legacy of aiding victims injured in swimming pool accidents and all manner of sports and personal injury claims. If you've been hurt in this way, give us a call for a free, no-obligation consultation at 404-892-0011 or use our online form to contact us today.
Related Topics: