Atlanta Manufacturing Company Receives $86,200 in Proposed Penalties for 26 Worker Health and Safety Violations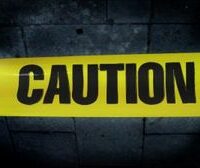 In late June, an Atlanta manufacturing company was cited by the United States Department of Labor's Occupational Safety and Health Administration (OSHA) for 26 health and safety violations. Spruill Products, Inc. received a total of $86,200 in proposed penalties for five repeat, 16 serious, and five other-than-serious safety violations following an inspection that was reportedly prompted by the company's higher than usual rate of worker illness and injury.
Five alleged repeat violations at Spruill Products' Atlanta facility included the following accusations:
• Failure to ensure that workers used safety gear designed to protect the face and eyes; • Failure to perform specific lockout procedures prior to performing equipment maintenance; • Failure to properly train employees regarding lockout procedures; • Failure to install protective guards on dangerous equipment such as saw and presses; and • Failure to keep the floor free of liquid and other slip and fall hazards
A repeat violation is issued only after a company is cited for a substantially similar safety violation of a rule, regulation, or standard more than once within a five-year-period. The company received proposed penalties of $38,680 for the repeat violations.
Spruill Products also received $47,520 in proposed penalties for 16 serious safety violations. A serious violation results when an employer knows or should be aware that a safety hazard is substantially likely to result in serious physical harm or death for a worker. The company was cited for the following serious violations for alleging:
• failing to provide an eye wash station • failing to store oxygen and acetone properly • failing to provide medical evaluations for workers tasked with wearing tight respirators • failing to administer a proper hearing conservation plan • failing to ensure workers used proper protections for their hands when handling chemicals, and • failing to properly train employees regarding chemicals and other workplace safety hazards • the employer exposed its workers to trip and fall hazards • it used improper power supplies for industrial equipment, and • failed to properly ground the company's industrial equipment
Finally, OSHA issued other-than-serious citations for the company's alleged failure to institute a training program regarding the use of fire extinguishers, power presses, and powered industrial trucks. Spruill Products was also cited for a failure to properly label electrical disconnects and failure to ensure power presses were properly maintained. Monetary penalties are not imposed for other-than-serious violations because the citations are only issued when a safety violation is unlikely to cause serious physical harm or death for an employee.
Unfortunately, the hazards that Atlanta workers at this company were reportedly exposed to are all too common. In 2010, the three most common safety violations issued by OSHA were scaffolding dangers, slip and fall hazards, and failure to communicate safety hazards. In the State of Georgia, Workers' Compensation laws were created to protect employees who were injured in an accident at work. Those injured in a workplace accident may be eligible to receive compensation for medical expenses, lost wages, and other damages. If you were hurt or a family member was killed while at work, you should contact a skilled Georgia work injury lawyer to help you protect your rights.
Call Stokes & Kopitsky toll free at (800) 700-5050 if you or a loved one were injured while at work. Our hardworking Atlanta workers' compensation attorneys have more than 20 years of combined experience helping workplace accident victims achieve fair compensation for their unexpected injuries. At Stokes & Kopitsky, our skilled lawyers will work diligently to achieve the best possible results for you based on the facts of your case. For a free confidential case evaluation, please contact attorneys Greg Stokes and Neil Kopitsky through the law firm's website.
More Blogs:
Three Pyrotechnicians Hurt in Cherokee and Carroll County Fireworks Display Incidents, The Atlanta Personal Injury Attorney's Blog, July 9, 2012
Body of 13-Year-Old Found After Lake Lanier Boat Crash, The Atlanta Personal Injury Attorney's Blog, July 2, 2012
Additional Resources:
US Department of Labor's OSHA cites Spruill Products in Atlanta for repeat, serious safety and health violations; proposes more than $86,000 in fines, OSHA Region 4 News Release: 12-1253-ATL dated June 28, 2012 Photo credit: ugaldew via Stock.xchng
Categories: