61-Year-Old McDuffie County Man Dies After Being Crushed in Thomson Construction Accident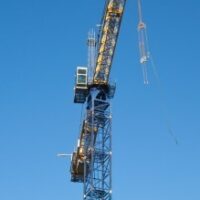 In August, an unfortunate construction accident at a fabrication shop took the life of a 61-year-old McDuffie County man. Edward Leon Chambers was reportedly working below a 600 pound overhead bridge crane hoist when it fell and struck him in Thomson. Chambers, who had recently returned to work after being laid off, was later pronounced dead at University Hospital in McDuffie. Following the accident, all work at the shop was shut down for at least one day.
According to McDuffie County Assistant Coroner Sammy Purvis, the Two State Construction employee suffered multiple broken bones and died as a result of blunt force trauma to his chest and head. According to Purvis, it is unclear why the hoist fell on Chambers after hitting the device's safety stop bar. The exact cause of the fatal construction accident is currently under investigation by the nation's Occupational Health and Safety Administration (OSHA).
OSHA normally investigates any serious or fatal workplace accidents that take place throughout the nation. The agency was established by the Occupational Safety and Health Act of 1970 in an effort to reduce preventable injuries and death for industrial and other workers. The Act requires employers in the United States to provide a workplace that is reasonably free from safety dangers and hazards. Under the Act, employers must also adhere to specific safety requirements such as providing employees with safety training, information about job hazards, and data regarding safety test results.
Unfortunately, construction and fabrication workers regularly face dangerous working conditions. Construction site accidents reportedly kill and injure employees throughout the State of Georgia every year. Although employees who are hurt at work are usually protected by state workers' compensation laws, a third party who contributed to the injury may also be held responsible for a workplace accident or death. For example, the manufacturer of equipment such as a bridge crane hoist may be held liable for producing a dangerous or defective product. Additionally, anyone responsible for equipment maintenance may also be held responsible for an injury or wrongful death. If you were hurt at work, you should discuss your case with an experienced construction accident lawyer as soon as you are able.
Call Stokes & Kopitsky, P.A. toll free at (800) 700-5050 if you were injured or a family member died in a workplace accident. Our skilled McDuffie County construction site accident attorneys have more than 30 years of experience assisting the victims of injury accidents. At Stokes & Kopitsky, our hardworking lawyers are available to help injured clients throughout Georgia recover the damages they deserve based upon the severity of their harm. Our qualified attorneys are here to explain your rights and help you file your workplace injury case. To schedule a free confidential case evaluation, please do not hesitate to contact lawyers Greg Stokes and Neil Kopitsky through our website.
More Blogs:
32-Year-Old Singer Killed in Gwinnett County Pedestrian Accident, The Atlanta Personal Injury Attorney's Blog, November 5, 2012
Man Killed, Three Injured in Fulton County Tractor-Trailer Accident, The Atlanta Personal Injury Attorney's Blog, October 22, 2012
Additional Resources:
McDuffie County construction accident kills man, 61, by Donna Stillinger, The Augusta Chronicle
UPDATE: McDuffie Co. man killed in construction accident, wrdw.com
Photo credit: MEJones, Stock.xchng
Categories: