32-Year-Old Singer Killed in Gwinnett County Pedestrian Accident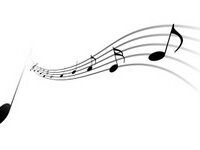 In late October, a local singer, actress, and model was killed in an evening pedestrian accident in the Atlanta Metro. According to police, 32-year-old Natina Reed died after she was struck by a Honda Accord on Lawrenceville Highway near Hamilton Road in Gwinnett County. Although initial reports claimed Reed was killed in a hit-and-run accident, Sgt. Rich Long, a spokesperson for the Gwinnett County Police Department, stated the driver of the motor vehicle that struck her notified authorities of the accident immediately after the collision occurred. Additionally, a passenger in the vehicle allegedly administered CPR on Reed until emergency responders arrived at the accident scene. Following the crash, Reed was transported to Gwinnett Medical Center where she was pronounced dead.
According to Long, it is unclear why Reed was in the roadway just north of Lilburn. He also said the area is not well-lit at night and police do not know where Reed was headed when she was hit. Although the exact cause of the fatal crash is currently under investigation, Long stated the driver of the Honda Accord did not appear to be at-fault and no charges are expected to be filed against her. Reed's father claimed his daughter was apparently distracted by her mobile telephone when she was killed. Her mother has cautioned others to be careful and remain aware of your surroundings when using cellular phones.
Too often, pedestrian accidents in Georgia end tragically. Pedestrians are frequently hurt while walking to school, jogging, pushing strollers, sight-seeing, and even commuting. A pedestrian crash may be caused by any number of factors including inattentive, impaired, or negligent drivers. Sadly, when a pedestrian is struck by a motor vehicle, the resulting injuries are normally catastrophic or fatal. If you or someone you love was hurt in an accident with an automobile, you may be eligible to receive financial compensation for your pain and suffering, medical expenses, disability, lost wages, and wrongful death. Contact a capable personal injury lawyer to discuss your case.
Call Stokes & Kopitsky, P.A. toll free at (800) 700-5050 if you were hurt or a loved one was killed in an unexpected pedestrian accident. Our hardworking Gwinnett County personal injury attorneys have more than 30 years of experience helping the victims of unexpected injury accidents in Georgia recover the damages they deserve based upon the severity of their injuries. At Stokes & Kopitsky, our knowledgeable lawyers are available to explain your rights and help you file your case. For a free confidential evaluation of your personal injury claim, please contact Greg Stokes and Neil Kopitsky through our website.
More Blogs:
Man Killed, Three Injured in Fulton County Tractor-Trailer Accident, The Atlanta Personal Injury Attorney's Blog, October 22, 2012
Danielsville Man Hurt in Log Truck Rollover Accident on Highway 98 in Commerce, The Atlanta Personal Injury Attorney's Blog, October 15, 2012
Additional Resources:
Natina Reed: Police seeking help investigating Atlanta singer's death, by Bo Emerson and Christopher Seward, Atlanta Journal Constitution
R&B singer struck and killed by car in Georgia, by CNN Wire Staff, cnn.com
Parents of singer say cellphone may be factor in her death, by Carl Willis, wsbtv.com
Photo credit: fangol, Stock.xchng