How we settle an Auto Accident claim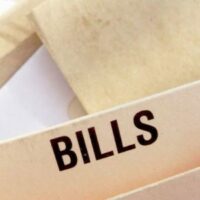 Pulling Your Papers Together
What you need to do next is consider the paperwork associated with the car accident and injury. Don't worry about not thinking of every piece of paper you need. Your attorney will be able to help you understand which papers you should have and which are most important. Your attorney will reach out to the different organizations that will have the paperwork (hospitals, police stations, etc) and gather that paperwork from them. The paperwork you should consider includes any of the following:
Police report
Medical bills
Medical tests (blood work, x-rays)
Records for medical treatment
Evidence of missed work
Pictures of damage to the car
Pictures of related physical injuries
Insurance estimates for damage to your car
Car repair bills
Any related expenses due to the accident such as needed child care
If you already have any of these papers or pictures on hand, that's great. You can provide them to your attorney and what you do not already have, your attorney can gather through writing letters and making phone calls.
---