What is a Personal Injury Claim?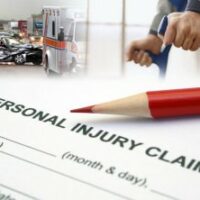 What is a personal injury claim?
Table of Contents:
If you have a personal injury claim but no legal experience, knowing what to do can be overwhelming.
You probably have a lot on your mind, like what you can do to get compensation for your medical bills when your injury was the fault of someone else. First, you are likely wondering if you are even eligible to take up a personal injury claim. Questions come to mind such as, "Is my injury bad enough?", "Would my injury even be recognized in the court?", and "Would it even be worth my money to try to take the person or company to court who is at fault for my injury? Would I just lose money trying?"
These are all legitimate concerns, and money is the greatest concern since you may already have medical bills showing up in your mailbox. Many people who have great personal injury cases do not take them to court for the fear of losing money or wasting time and effort. What is sad about this is the fact that we offer free consultations with clients to see if they have a good chance of winning, and if they do not, we let them know so that no time, effort or money is wasted.
The world of personal injury law does not have to leave you feeling in the dark. We'll explain the important aspects of personal injury law so you can apply it to your situation. If you have more questions, we recommend meeting with an experienced personal injury lawyer for a free review of your case.