Top 9 essential things you should do if you are in a Car Accident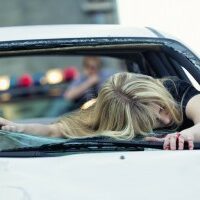 Table of Contents:
Experiencing a car accident is a very difficult and demanding ordeal. Apart from dealing with the accident itself and enduring possible medical injuries, most individuals are ill-prepared or downright clueless about the necessary steps that they must undertake in order to preserve their legal rights in such a situation. When dealing with a car accident, you will most likely have to deal with physical injuries, disorientation, confusion, and total devastation. Trying to preserve evidence or gathering facts could be the last thing on your mind. You may intuitively feel that you are entitled to some personal injury claim for the accident; however, in the eyes of the law, you may not be able to enforce a claim unless you are able to establish essential documentation and evidence.
If you have just suffered a car accident, here are some of the essential steps that you must remember to follow in order to establish your personal injury claim.