What is an Accident Attorney?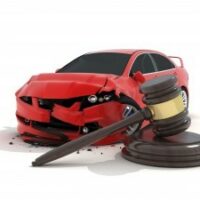 Table of Contents:
What is an Accident Attorney?
Accidents – whether serious, mild, or otherwise – can create a tremendous impact and can leave a permanent imprint on the lives of its victims. A person might be left with scars, lost limbs, or permanent disabilities that alter their ability to work or live the way they did previously. It might take a long time for physical injuries arising from accidents to heal. Worse, there also exists the mental, emotional, and traumatic anguish – all of which can take an even longer time to recover from.
In general, accident attorneys are personal injury lawyers who provide legal representation for individuals who suffered either a mental or physical injury because of an accident. These lawyers will help you establish your claim before a court of law, or a tribunal, in order to gain some form of compensation or reparation for your accident. Accident attorneys target their attention on civil cases concerned with incidents by which a party is the recipient of an unfortunate mishap due to the negligence of another. The types of accidents for which you can receive relief through a personal injury claim include vehicular accidents, slip and falls, accidental deaths, brain injuries, wrongful deaths, medical malpractices, product liability cases, catastrophic injuries, pedestrian accidents, motorcycle or bike accidents, and truck accidents.
Unfortunately, an accident can happen anytime, and the goal of an accident attorney is to exact a fair settlement or compensation for any injury that you might have endured. This can extend to any loss of income that you might have suffered due to any missed time from your employment. Also, please take note that even if you didn't suffer any actual physical injury, you may still be able to claim for damages or reparation for any emotional or mental anguish that you may have suffered as a result of the accident.
Usually, accident attorneys specialize in certain aspects of torts cases, such as exacting a settlement from insurance companies. Lawyers who practice in this field typically waive any hourly or fixed fee and are instead retained on a contingency basis. A contingent fee arrangement means that if they win your case, they will receive a certain percentage of your award based on your retainer agreement.
If you have suffered an accident, it might be practical for you to hire an accident attorney considering that you won't have to shell out any upfront payment due to the contingent nature of most accident cases. Apart from this, another practical reason for hiring a lawyer is that handling these cases can be more complex or difficult than you can imagine. In this regard, establishing evidence or navigating your way through the legal procedures and requirements can certainly turn into a complex legal maze where the other party, insurance companies, or large entities involved will try to block your every path to a legal solution. For parties who caused the accident, they might try to completely deny your claim.
However, accident attorneys are not limited to the injured party alone – if a claim is being made against you for an injury due to an accident, then an accident attorney can also help lay the groundwork for your complete defense against such a claim.
Depending on your situation, most disputed accident injury cases can become a long and expensive process that can take its toll not only on you, but also on the attorney shouldering all your expenses without the guarantee of a win. This is why accident attorneys are also skilled when it comes to negotiations and trying to achieve a settlement. Your accident attorney will try to reach a settlement so that the parties may reach an agreement without draining the resources or efforts of both.