How A Personal Injury Attorney Can Help You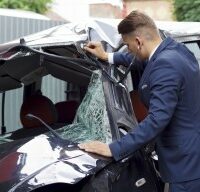 Table of Contents:
How Can a Personal Injury Attorney Help You?
Personal injury cases involve the subject matter of a civil wrong through another person's negligence and is also commonly known as a "tort". If you have been the victim of a civil wrong, then it is the duty of your personal injury lawyer to correct this wrongdoing by helping you recover compensation and damages from the negligent party.
In general, personal injuries are the result of you suffering an injury because of the negligence of another party. Negligence pertains to the carelessness or failure of another to exercise reasonable diligence in order to avoid or prevent injury to you. Therefore, if the proximate cause of your injury is the act of another individual's negligence, then the latter is liable to compensate you for your injury.
Unfortunately, many injuries go uncompensated and unaccounted for because many personal injury victims choose to handle their personal injury cases on their own. This frequently leads to claims being disregarded due to procedural lapses or because a crucial piece of evidence was not recorded or preserved properly.
A good personal injury attorney or law firm can usually handle a great variety of personal injury cases, and these may involve any of the following:
Automobile Accidents
Bicycle or Motorcycle Accidents
Medical Malpractice
Wrongful Death
Slip and Falls
Dog Bites
Product Liability
Worker's Compensation