How Can an Attorney Help You If You've Been in a Transportation Accident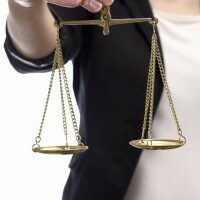 Table of Contents:
Have You Been in an Accident with a Transportation Vehicle?
One of the most horrific incidents that a motor vehicle driver can experience is to be involved in an auto accident where the other party is a large truck, semi, or a tractor trailer. Because of the massive size of trucks, it is not surprising that most auto accidents involving these vehicles result in the other driver or passengers being severely injured or even killed. It is unfortunate that truck accidents are a part of our reality on roads and interstates, and that truck accidents do result in many wrongful death and severe personal injury cases.
There are regulations in place that attempt to govern the trucking industry and to help prevent the devastating consequence of truck accidents. Both state and federal government offices require that trucking companies and their drivers operate in a safe and careful manner. The number of hours that a professional truck driver may engage on the road on a day, the haul of the truck, and the proper check-up and maintenance procedures of these carriers are all regulated by these provisions. Truck drivers are also required to keep a strict log of their time on the road.
It is possible for more than one party to be responsible for a truck accident; and if you have been a victim of an errant truck driver, this would be the main thrust of their defense. It might be alleged that the road maintenance crews, the truck company, drivers, fleet owners, or even the weather conditions were all contributory to the accident. All these factors and nuances can make it very difficult to file a claim for a truck accident, which can become very complex when compared to an accident between passenger vehicles.