Dog Bite Lawsuit: Settlements & Injury Compensation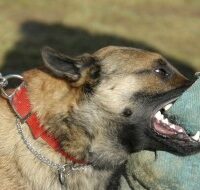 Table of Contents:
Five Immediate Steps to Take After a Dog Bite
When a dog has bitten you or someone you love, your first concern should be to get medical treatment. This five-step plan outlines what you should be doing to help your legal case while still focusing on the most important thing, getting proper medical treatment.
1. Document the Scene – Take down information about exactly what happened and where it occurred. If you can figure out who the dog is and where he or she came from, this will make medical treatment easier and help you later if you wind up taking the case to court. Any information you can provide concerning the accident or the scene of the accident is important and worth detailing in your files.
2. Seek Medical Care – Get the medical care you need as soon as possible. If the incident is severe, you may want to call 911 and allow an ambulance to pick you up and take you to the hospital. Driving when you are in severe pain or have lost an extreme amount of blood is dangerous. Make sure you follow all instructions given by the medical professional and keep records of all of your doctor's visits—both on the day of the incident and future follow-up care.
3. Gather Information About the Owner – It is vital that you find out everything you can about the owner. This will make any future litigation much easier. If you are working with Stokes and Kopitsky as your personal injury attorneys, you will have professional assistance with this matter. Even if you do not think that you will be filing a lawsuit, it is important that you still gather this information. This is just in case you change your mind, or the bite winds up being more severe than you first thought.
Pages: 1 2