Georgia Supreme Court Holds Dram Shop Act Applies to Convenience Stores-Flores et al. v. Exprezit! Stores 98-Georgia, LLC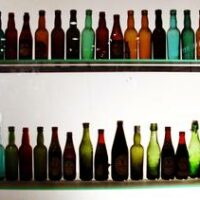 The Georgia Supreme Court recently ruled that the dram shop act (Act) applies to convenience stores who sell alcohol to visibly intoxicated patrons. Even if the alcohol is in closed or packaged containers and the vendor does not know "when" or "how much" the customer is going to drink, convenience stores can still be held liable. The court found the Act applied to any entity that "sells, furnishes, or serves" alcohol, even if it is not intended for consumption on the premises. Thus, liability for proximately caused injuries extends beyond the proverbial dram shop.
Georgia resident Billy Joe Grundell was allegedly visibly intoxicated when he entered a convenience store to buy alcohol. The store sold him a 12-pack of beer. Grundell drove off with a passenger and was involved in a motor vehicle accident four hours later. He reportedly lost control of his car on Highway 84, crossed the center line, and hit an approaching van. The accident killed six people and injured several others. Grundell and his passenger died, along with the driver of the van and three of the van's passengers. At the time of the accident, Grundell's blood alcohol level was twice the legal limit. Nancy Flores, 6, was one of the people injured in the van. Her family and other injured parties filed suit against the convenience store, owned by Exprezit! Stores 98-Georgia LLC (Exprezit), under the Act. The trial court ruled in favor of Exprezit, and the appellate court affirmed, holding the Act did not apply to the store's sale of closed alcoholic beverages.
The Act sets forth four elements to establish personal injury liability. Specifically, a person who:(1) Sells, furnishes, or serves alcoholic beverages(2) To a noticeably intoxicated person,(3) Knowing that person will be driving a motor vehicle(4) May be liable for injury or damage proximately caused by the intoxication
Here, the Court of Appeals limited application of the Act to places where alcohol was served or poured on the premises. But because the statute refers to vendors who "sell, furnish, or serve" alcohol, it was intended to include places other than the conventional bar, tavern, or restaurants. The court held that convenience stores are included in this category. Further, employees at a convenience store can easily observe whether customers are visibly intoxicated and how they come and go. As such, the court concluded that they should be able to tell when a clearly intoxicated patron is going to drive.
In this case, the court found that Exprezit could see Grundell was noticeably intoxicated and planned to drive soon and still sold him a 12-pack of beer. It was foreseeable that Grundell would drive while intoxicated and injure innocent third parties. Here, the plaintiffs proved Exprezit's sale of alcohol proximately caused their injuries. As such, the court held that the convenience store was liable under the Act.
If you or someone you love was injured in a DUI-related accident, call the experienced Atlanta DUI accident attorneys of Stokes & Kopitsky. For over 30years, we have successfully handled DUI cases all over Georgia, recovering over $100 million in verdicts and settlements for our clients. For a free consultation, call our office at (800) 700-5050 or contact us online.
Web Resources:Flores et al. v. Exprezit! Stores 98-Georgia LLC, Supreme Court of Georgia
More Blog Posts:How Early Accident Investigation of a Car Crash Can Win the Case, The Atlanta Personal Injury Attorney's BlogThe Importance of Photographs After You've Been in a Car Crash, The Atlanta Personal Injury Attorney's BlogRhino Manufacturer Not Liable for Rollover Where Driver Assumes Risk of Injuries-Yamaha Motor Corp. v. McTaggart, The Atlanta Personal Injury Attorney's Blog