Damages: What are they and what do they mean for my Atlanta Injury Case?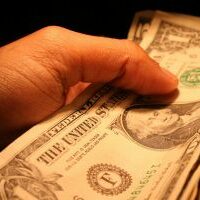 When you've been injured in an accident that was not your fault, you are entitled to be paid "damages" – which means "money" – for the various types of losses you have suffered. The catch is that the exact amount of this money is left up to the jury who hears the lawyers' arguments on each side, unless your case can be settled before trial. Injury losses can include:
1. Past medical bills. As experienced injury lawyers, we help the jury get a handle on these with a chart that lists every type of medical bill, and totals them all up at the bottom. Then we put that amount on another big chart listing the "grand total" for each type of loss the victim endured.
2. Future medical bills. We bring in an expert witness – for example, a registered nurse who knows about medical billing – to explain to the jury the staggering costs of future surgery and other treatments the victim will need. This also goes on our big "grand total" chart, which the jury can look at during the testimony and while they make their award decision..
3. Lost pay. This covers the paychecks the victim missed due to being out of work from the injury, and also goes on the big "grand total" chart.
4. Lowered earning ability. When the victim has permanently lost some of his or her ability to earn a living, these costs can really add up. For example, in one of our serious injury cases, experts said the victim's lifetime earning ability was lowered by $419,000 to $594,000. We made sure this was part of our big chart in that case.
5. Pain and suffering. This includes pain and mental distress, and also disfigurement – scars, marks, loss of a body part, and so on. This can be a lot of money; in the case just mentioned, we asked for $1,000,000 for pain and suffering. And we put it on our big chart.
6. Punitive damages. This is an extra award made by a jury to punish the responsible person for extremely reckless conduct – for example, driving while drunk. We asked for punitive damages against the drunk driver in this case as well – and again, listed it on our big "grand total" chart.
As experienced Atlanta personal injury lawyers, we always have all the evidence ready and showcased with our charts, photos, and more well before the trial date. That way, we can use all of this as proof of our victim's losses in mediation or settlement negotiations before a trial. We did this in the serious injury case whose "grand total" chart we show in this video, and the victim received a very, very substantial settlement from the insurance company after we went to mediation.
The bottom line: the skill, experience, and strategy of your injury lawyer in presenting your case can make a big difference in the settlement or jury award you receive. I'm Atlanta injury attorney Greg Stokes, and I can help you if you have been seriously injured in an accident. If you have any question about your injury and its possible value, please call me toll-free at 800-700-5050.
My law firm, Stokes & Kopitsky, has been representing seriously injured victims for many years. We offer a free initial consultation, and we answer our phones 24/7. We handle only serious injury and death cases and work as a team to help resolve the problems of injury victims and their families. Our fees and the costs are paid from any settlement or court award we obtain for you; if there is none, there are no fees. Again, please call us toll-free at 800-700-5050 for outstanding, caring legal help. We are here to help you.