Georgia Appeals Court Says Cruise Ship Cannot Limit Liability for Passenger's Injury-Johnson v. Royal Caribbean Cruises Ltd.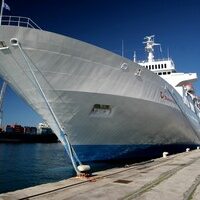 Charlene Johnson, 35, was a passenger on the "Oasis of the Sea," a cruise ship owned by Royal Caribbean Cruises, Ltd. (Royal). Johnson wanted to take simulated surfing and body boarding lessons on the FlowRider, one of the cruise ship's attractions. The FlowRider is a water ride that simulates boarding on a slightly sloped, "barrel-less" wave. Before using the FlowRider, Johnson signed an electronic "Onboard Activity Waiver" (waiver) releasing Royal and its employees from liability for any shipboard activity.
Mike, a Royal employee, taught Johnson how to body board on the Flow Rider. He told her to stand on the body board while he held it in place. When Mike released the board, Johnson fell and fractured her ankle. She sued Royal alleging injury due to negligence. Royal argued the waiver barred Johnson from recovering for her injuries. The district court found the waiver enforceable and granted summary judgment for Royal. The Court of Appeals for the Eleventh Circuit reversed.
Cruise ships generally transport passengers between ports in the United States and foreign countries. Federal law, codified in 46 U.S.C. § 30509, prohibits owners or agents of such vessels from including contract provisions limiting their own liability in cases of personal injury or death caused by their negligence. Such waivers are void and unenforceable.
In this case, Johnson argued Royal's employee, Mike, was negligent because he violated Royal's safety guidelines for the FlowRider. Specifically, Johnson alleges that Mike instructed her to stand on the body board when she should have been lying down. On this ride, passengers should have only stood on the surf boards, not the body boards. Thus, Mike improperly instructed Johnson to perform a dangerous maneuver on the FlowRider, and his negligence caused her injury. Because he was acting as an agent or employee of Royal, his negligence was imputed to the cruise line.
Royal could not shirk responsibility for Johnson's injury by pointing to the waiver. The statute clearly prohibited cruise ships from using such provisions. Here, Royal was the owner of a vessel transporting passengers between ports and was liable for the personal injury caused by one of its employees. Even if the FlowRider was a dangerous activity, the statute did not make exceptions for hazardous sports in which the passenger may have assumed the risk of injury.
The district court's emphasis on the policy rationale behind the statute was misplaced because the plain meaning in the language was clear. Although courts have upheld similar waivers in inherently dangerous land-based activities, Royal was not a land-based operator and could not waive liability for Johnson's claim.
If you were injured in a boating or cruise ship accident, you may be entitled to compensation, even if you signed a liability waiver. An experienced Atlanta boat accident lawyer at Stokes & Kopitsky can help you get back on your feet. We have over 30 years of experience representing victims in personal injury claims arising out of boating accidents and have recovered over $100 million in verdicts and settlements for our clients. For a free consultation, call (800) 700-5050 or contact us online.
Web Resources:Johnson v. Royal Caribbean Cruises, Ltd., U.S. Court of Appeals, Eleventh Circuit
More Blog Posts:Damages: What are they and what do they mean for my Atlanta Injury Case? The Atlanta Personal Injury Attorney's Blog
Georgia Supreme Court Holds Dram Shop Act Applies to Convenience Stores-Flores et al. v. Exprezit! Stores 98-Georgia, LLC, The Atlanta Personal Injury Attorney's Blog
Georgia Appeals Court Limits State Board of Workers' Compensation Rulemaking Authority-Selective HR Solutions, Inc. et al. v. Mulligan, The Atlanta Personal Injury Attorney's Blog
Categories: