Georgia Appeals Court Limits State Board of Workers' Compensation Rulemaking Authority–Selective HR Solutions, Inc. et al. v. Mulligan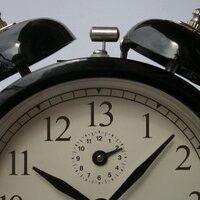 Under Georgia's workers' compensation laws, injured employees have the right to consult an authorized treating physician (ATP) who can request advance authorization for treatment or testing. Rule 205 requires an ATP to request advance authorization by completing a form, WC-205, provided by the State Board of Workers' Compensation (Board). The employer or insurer has 5 days to respond. If either fails to respond within 5 business days, the requested treatment or testing "stands pre-approved" and the employer must pay for the requested treatment.
Maria Mulligan injured her back on the job in September 2005. She received workers' compensation benefits covered by her employer, Selective HR Services, Inc. and its insurer, Selective Insurance Co. (Selective). After receiving treatment, she recovered sufficiently to return to work. In May 2007, Mulligan fell at home and re-injured her back. She consulted two physicians before returning to the same ATP who treated her 2005 back injury. On October 26, 2007, the ATP sent Selective Board Form WC-205 requesting advance authorization for a second lumbar surgery, which he deemed necessary. Selective did not respond to the request until December 11, 2007, when it refused to authorize the surgery without a second opinion. The ATP operated on Mulligan three days later.
Mulligan brought a workers' compensation claim against Selective seeking benefits for the re-injury to her back. Selective argued the injury was not a compensable "change in condition." The trial court found that Selective violated Rule 205 of the Board requiring insurers to respond to advance authorization requests within 5 days. It ordered Selective to pay Mulligan for the cost of surgery. The appellate court disagreed with the trial court's interpretation of Rule 205.
The key issue in this case was the Board's rule-making authority. The Official Code of Georgia Annotated (OCGA) §34-9-60 grants the Board power to make procedural and administrative rules within prescribed limits. Here, Rule 205 requires a finding that treatment was "expressly authorized" and makes the employer pay for treatment if the employer or insurer fails to respond to the request within 5 days. This establishes a "conclusive" rather than "rebuttable" presumption of compensability in favor of the claimant. That means it becomes the employer's responsibility to prove the injury is compensable as work-related when it should be the claimant's. By impermissibly shifting the claimant's burden of proof onto the employer, Rule 205 becomes not just a procedural or administrative rule, but affects the parties' substantive rights and thus "invades the province of the legislature." Insofar as it precludes an employer from contesting the compensability of treatment as not work-related, Rule 205 is invalid.
If you have suffered a work-related injury, it is important to speak to an experienced Atlanta workers' compensation attorney to preserve your rights. Beyond the numerous forms and paperwork, you still have to face the Board, an Administrative Law Judge, and sometimes, the Workers' Compensations Appeals Board to fight your case. For over 30 years, Stokes & Kopitsky has successfully handled workers' compensation claims in Atlanta and other areas of Georgia. For a free consultation, call (800) 700-5050 or contact us online.
Web Resources:
Selective HR Solutions, Inc. v. Mulligan, Georgia Court of Appeals
More Blog Posts:
Rhino Manufacturer Not Liable for Rollover Where Driver Assumes Risk of Injuries-Yamaha Motor Corp. v. McTaggart, The Atlanta Personal Injury Attorneys
What is Pain and Suffering in Georgia Personal Injury Law?, The Atlanta Personal Injury Attorneys
The Importance of Photographs After You've Been in a Car Crash, The Atlanta Personal Injury Attorneys