Georgia Injury Law: What is a Pre-Existing Condition?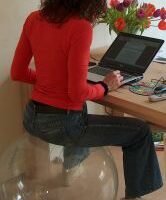 The law says you have the right to be recover when an accident aggravates (worsens) a "pre-existing condition." This can happen when an accident re-injures body parts that were injured before. You have this right even if the old injury has made you more likely to be re-injured, or to suffer a worse injury, than you would if you had not been injured before.
BUT YOU MUST BE COMPLETELY HONEST and upfront with your attorney. He will need to know EVERY DETAIL of your history – all earlier accidents, disability claims, worker's compensation claims, and any injuries you've ever had treated. By knowing these things, he can take steps to prove the new accident has worsened your old injury.
Why can't you just pretend you were never injured before? Because the insurance company ALREADY KNOWS you were. It will be using something called a "medical claims index bureau" that will have tracked down all of your medical records and all the accident, disability, and worker's compensation claims you've ever had. If you try to pretend these things never happened, the insurance company will use its own information to argue to a judge and jury that you can't be believed, and that your new injury is just a continuation of your old injury.
Here is an example of how telling the truth works: in one of our cases, our client was a young man who was having his car repaired at a car dealership when a pickup truck raced through the garage and, in the driveway, pinned him between the truck and the wall. He suffered very, very serious neck and low back injuries. However, our client had moved to Georgia from Chicago, where he'd already been in two very serious auto accidents, and had also had a worker's compensation claim. The insurance company refused to pay him anything, claiming the new injuries were just continuations of the old injuries.
To prove our client's case, we made sure that when he was in his "deposition" (a formal, recorded interview by the other side), he talked about those earlier cases. We then showed the client's doctor detailed medical drawings of our client's earlier back and neck injuries and the complicated surgeries that had fused and pinned bones to repair them. We told the doctor that even after these injuries and surgeries, the young man had moved to Atlanta and worked for a year without missing a day of work. The doctor then testified that the serious injuries the client had suffered when the pickup pinned him were new injuries, NOT the old injuries the client already had.
Three days before trial, the insurance company settled with us. Our client received over $850,000. This shows how pre-existing conditions will not stop you from getting the recovery you deserve when a new accident worsens those conditions.
Our goal at Stokes & Kopitsky is to be your partner in getting you the very best settlement or award possible in your case. We want to help you to recover so you can get back to enjoying life. We are skilled, experienced Atlanta injury attorneys who are here to help you. Our telephones are answered 24/7 and our consultations are free. We advance all costs and our fees are paid only from any settlement or award we obtain for you. Please call us toll-free at 800-700-5050 for highly qualified, experienced, caring legal help for your accident. We look forward to hearing from you.