How Early Accident Investigation of a Car Crash can Win the Case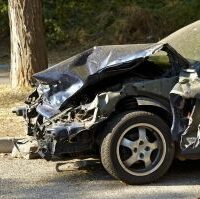 As accident attorneys handling serious injury and death cases, we've found that a key to winning a large award or settlement is early investigation of every part of the accident. We don't stop at what the police did. Instead, as soon as we are retained, we conduct our own detailed investigation into what, where, when, why, and how the accident happened.
Our early investigation made all the difference in a case we handled involving a collision between a train and a car. Our client was driving down a busy Atlanta road crossed by unmarked railroad tracks. A train barreling down the tracks came across the roadway and struck her car. Our client's husband, who was riding in the back seat, was killed. The railroad claimed it had no responsibility for the accident.
We filed the case in federal case, and started our investigation
We went out to the train crossing and took clear photographs of the accident scene.
We interviewed all witnesses to the accident and surrounding circumstances.
We hired a helicopter to shoot overhead photos of the scene. These photos allowed us to show that the road was extremely busy, with heavy traffic every day, but that the railroad had not put up ANY train crossing gates, lights, or bells to warn car drivers of an approaching train at the crossing.
We investigated the history of this train tracks / road intersection – and we found there had been SIX earlier train-car crashes.
We prepared our case for trial, where we would prove that in light of the six earlier train/car smash-ups, the railroad was negligent in not installing any gates, lights or bells where the tracks crossed the heavily-trafficked road. The morning of the trial, the railroad attorneys came to us, wanting to settle the case. Due to our early investigation, we had our photos, our witnesses, and all our proof lined up. The railroad could see we were completely prepared for trial. Because of this, we recovered a very, very high settlement for the death of our client's husband in this terrible train – car wreck.
Stokes & Kopitsky are skilled Atlanta injury attorneys with years of experience in successfully handling serious injury and death cases from all types of accidents. We offer a free initial consultation, and our phones are answered 24/7. We advance all costs, and there is no fee unless and until we obtain a settlement or award for you. We are here to help you. Please call us toll-free at 800-700-5050 for immediate legal help after a serious accident.