Georgia Auto Accident Victim Must File Ante-Litem Notice Warning City of Lawsuit Against Officer Who Hit Her with Police Cruiser- DeLoach v. Elliott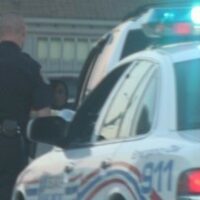 The stresses of driving are immense. If you happen to get into a fender-bender going from Point A to Point B, you are lucky to get over the shock of impact long enough to collect the other motorist's insurance information. But what happens when the person who hit you is a police officer driving a city-owned cruiser? That is what happened to Irene DeLoach as she was driving through Waynesboro, Georgia. Police officer Jonathan Elliott rear-ended Loach with his cruiser while on routine patrol. Loach sued Elliott individually and the City of Waynesboro (City) alleging negligence. The trial court granted summary judgment in favor of the City, finding Loach failed to provide ante litem notice within six months of the accident as required by Official Code of Georgia Annotated (OCGA) §36-33-5(b). The Court also ruled that OCGA §36-92-3 insulated Elliott from suit.
Ante litem notice is legalese for the duty to notify the government agency of the plaintiff's intent to sue within a specified period of time. Here, Loach was required to notify the City of her legal action within six months of injury. She had to properly serve the City with notice of her suit for negligence and set forth the basis of her complaint. Loach argued that she timely provided ante litem notice to the City, but could not prove the fact. The court ruled that because Loach failed to provide the ante litem notice required by OCGA §36-33-5(b), the City could not be found liable for her injury.
OCGA §36-92-3 protects from liability any local government officer or employee who commits a tort involving the use of a covered motor vehicle while performing his or her official duties. Subsection (b) also requires that the plaintiff substitute the government entity as defendant rather than suing an individual for an act for which the entity is liable. In this case, Elliot was immunized from liability because he was a municipal employee who negligently ran his police cruiser into Loach's car during routine patrol. The police officer thus committed a tort involving a covered motor vehicle while performing within the scope of his employment. Loach also failed to substitute the City as the party defendant by serving the City with notice. As such, her suit against the state entity was "procedurally foreclosed." The appellate court affirmed the trial court's grant of summary judgment to the City, precluding Loach from recovering any compensation for her injury.
While automobile accidents are inevitable, surmounting the legal hurdles to bring a successful legal action against the at-fault motorist is never a given. The Atlanta auto accident lawyers at Stokes Kopitsky have over 30 years of experience assisting victims of auto accidents in Atlanta and other cities throughout Georgia. We can help evaluate your case for free and will not charge attorney's fees unless we prevail. To speak with an experienced auto accident attorney at our firm, contact our office at (800) 700-5050 or contact us through our website. We look forward to exploring your legal options and getting you the compensation you deserve.
Web Resources:DeLoach v. Elliot, et al. , law.justia.com