Georgia's Two Year Statute of Limitation Bars Nephew's Wrongful Death Action Where Damages Are Not Paid to Decedent's Estate-Metropolitan Atlanta Rapid Transit Authority v. Maloof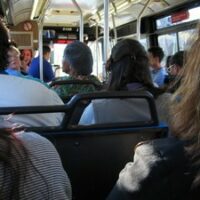 Time waits for no one. Not even for surviving kin who try to bring a wrongful death action while wrapping up their family's estate. That is the lesson Stephen Maloof learned the hard way as he tried to recover damages for the wrongful death of his aunt from the Metropolitan Atlanta Rapid Transit Authority (MARTA).
On April 13, 2005, Maloof's aunt Lorraine was killed in a MARTA transit van when it collided with a vehicle driven by William Cleveland. The impact threw Lorraine from her wheelchair, injuring her knee. Lorraine died from her injuries on August 23, 2005. Maloof sued MARTA and Cleveland, alleging their negligence resulted in his aunt's wrongful death. The court found Maloof lacked standing as Lorraine's nephew to bring a wrongful death action, but could do so as the administrator of her estate, on behalf of her next of kin.
It took a while for Maloof to become the administrator of Lorraine's estate. Two months after being appointed to the position, Maloof re-filed the wrongful death action against MARTA. MARTA argued Georgia's two-year statute of limitation barred Maloof's suit. Maloof contended the statute was tolled, or stopped running, for the time between Lorraine's death and his appointment as administrator of her estate. The court disagreed.
The statute of limitation for bringing wrongful death actions in Georgia is governed by the Official Code of Georgia Annotated (OCGA) §9-3-33, which provides: "Actions for injuries to the person shall be brought within two years after the right of action accrues." Here, the wrongful death action accrued on August 23, 2007. Maloof argued the statute was tolled while he became administrator of Lorraine's estate.
The court distinguished between Maloof's individual claim for wrongful death and an estate's claim for pain and suffering. Here, proceeds from the wrongful death action would go to Maloof, not the estate. Because the estate had no financial interest in the litigation, the statute of limitations was not tolled while Maloof became administrator of Lorraine's estate. Maloof's wrongful death, filed more than nine months after the two-year statute of limitation had expired, was thus barred.
Although it seems harsh, courts strictly enforce statutes of limitation because they guarantee the expedient disposition of cases while "memories are still fresh" and the facts and circumstances relatively unchanged. It is therefore important to act quickly and preserve your claim.
At Stokes & Kopitsky, we understand that dealing with legal matters is probably the last thing on your mind after the death of a loved one. But we also believe you should not lose out on a potential recovery when you are not even aware of the possible technicalities. We are here to evaluate your case and advise you of your legal options while walking you step by step through the legal process. We do not charge attorney's fees unless we get you the compensation to which you are entitled. If you believe your relative's death was caused by the negligence of another, call an experienced Atlanta wrongful death attorney at 800-700-5050 for a free consultation or fill out our online Contact Us form.
Web Resources:
Metropolitan Atlanta Rapid Transit Authority v. Maloof, law.justia.com
OCGA 9-3-33, Limitations of Actions, law.justia.com
More Blog Posts:
Georgia Auto Accident Victim Must File Ante-Litem Notice Warning City of Lawsuit Against Officer Who Hit Her With Police Cruiser-DeLoach v. Elliot, The Atlanta Personal Injury Attorneys