Residential Construction Company Cited $66,600 for Safety Violations at Cumming Building Site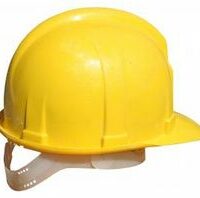 The United States Department of Labor's Occupational Health and Safety Administration (OSHA) recently issued six citations for fall and other worker safety hazards to a construction company based in Norcross. LRG Framing Inc. was accused of one willful, one repeat, and four serious safety violations at a Cumming construction site. A representative from OSHA's Atlanta-East Area Office inspected the work site after receiving a safety referral and reportedly found employees working at heights of up to 30 feet in the air without fall protections. The company received $66,600 in proposed penalties.
LRG Framing was accused of one willful safety violation for allegedly exposing workers to fall hazards at the residential construction site. A willful safety violation occurs when an employer intentionally disregards federal safety requirements or acts with indifference to employee health and safety. LRG Framing was previously cited three times for construction site fall hazards over the last six years. One of the previous citations was reportedly issued following a worker's death. OSHA proposed a penalty of $46,200 for the willful violation.
The company was also cited $9,240 for one repeat violation. LRG Framing reportedly failed to provide the company's workers with fall protection training. The company was previously cited for the same violation in 2007. A repeat violation occurs when a company is cited for a substantially similar safety violation more than once within a five year period.
Finally, OSHA cited the company $11,220 for four serious violations. A serious safety violation is one that an employer knows or ought to know is substantially likely to result in a worker's death or serious physical harm. With regard to the serious violations, LRG Framing is accused of multiple safety failures including a failure to ensure employees were protected when exposed to overhead hazards, failure to implement proper safety training for fall and electrical hazards, and failure to remove a damaged electrical cord from use. The company is also accused of allowing employees to use a power saw without a safety guard in place.
According to the Director of the Atlanta-East Area Office, William Fulcher, more residential construction workers are killed by falls each year than by any other workplace hazard. He stated employers must take responsibility for employee safety and ensure proper equipment is consistently utilized at all building sites.
Georgia's Workers' Compensation laws protect employees who are hurt or killed in a work-related accident. Injured employees may receive damages for medical expenses, lost income, and funeral expenses. If you were hurt or lost a loved one in a workplace accident, a skilled Georgia work injury lawyer can help.
Contact the attorneys at Stokes & Kopitsky if you or a family member was injured at work. Our experienced Atlanta workers' compensation lawyers have more than 20 years of combined experience helping people who were hurt during the course of employment receive fair compensation. At Stokes & Kopitsky, our knowledgeable attorneys will work diligently to achieve the best possible results for you based on the facts of your case. Contact Stokes & Kopitsky's hardworking attorneys through our website or call us today at (800) 700-5050.
More Blogs:
How Do Closing Statements Affect My Atlanta Injury Case?, The Atlanta Personal Injury Attorney's Blog, May 10, 2012
Gwinnett County Teen Headed to Post-Prom Party Killed in Car Accident, The Atlanta Personal Injury Attorney's Blog, May 7, 2012
Additional Resources:
OSHA Region 4 News Release: 12-694-ATL (148), dated April 25, 2012
Categories: