Gwinnett County Teen Headed to Post-Prom Party Killed in Car Accident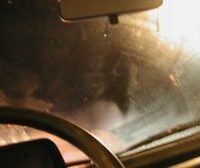 Late last month, a 16-year-old girl died and four other people were injured in a Norcross automobile collision. Meadowcreek High School junior Johlanda Lindsey was killed after the car she was riding in reportedly crashed into a car driven by Freddie Banks on Steve Reynolds Boulevard near Beaver Ruin Road. The group of teens was on their way to a post-prom party when the accident occurred. The Gwinnett County Sheriff's Department stated although high speeds apparently contributed to the accident, alcohol was not a suspected factor in the crash.
According to law enforcement, 19-year-old Dejon Wideman was reportedly headed north in a Chevy Trailblazer when he swerved into the southbound traffic lanes to avoid a rear-end collision. Instead, his vehicle hit a Ford Freestar and rolled. During the accident, Lindsey and another passenger were thrown from the vehicle. After the collision, the driver of the Ford was taken to Grady Memorial Hospital while Wideman and his passengers were taken to the Gwinnett Medical Center. One of the injured teens currently remains at the hospital in critical condition.
After he was discharged from the hospital, Wideman was arrested on vehicular homicide, reckless driving, improper lane changes, and serious injury by a vehicle charges. Witness reports regarding possible auto racing are also currently under investigation.
According to her father, Lindsey did not attend the prom itself. Instead, she headed to an after party with a group of friends. She was apparently a star member of the Meadowcreek High School track team. After learning of the crash, about 200 students and staff gathered at Lindsey's high school for a memorial service. Others left memorials to the 16-year-old near the scene of the car accident. Grief counselors were also made available at the school to speak with Lindsey's classmates.
In the State of Georgia, close family members may recover financial compensation for funeral expenses, final medical bills, pain, suffering, and punitive damages following the tragic death of a loved one. Close relatives may also be eligible to collect for lost income and personal loss. If you lost a family member due to the negligence of a driver, an experienced Georgia wrongful death attorney can help.
Contact the lawyers at Stokes & Kopitsky if you were hurt or a loved one was hurt or killed in an automobile collision. Our knowledgeable Atlanta wrongful death attorneys have more than 20 years of combined experience helping individuals who are dealing with the pain of losing a close relative in an unexpected accident receive just compensation. At Stokes & Kopitsky, our dedicated and hardworking lawyers work diligently to achieve the best possible results for you based on the facts of your wrongful death case. Call Stokes & Kopitsky today at (800) 700-5050 or contact our skilled attorneys through the law firm's website. More Blogs:
What is a Cross Examination? And what does it mean for your Atlanta Injury case?, The Atlanta Personal Injury Attorney's Blog, April 26, 2012
Cumming Man Killed in Alpharetta Multi-Car Crash, The Atlanta Personal Injury Attorney's Blog, April 23, 2012
Additional Resources:
Driver accused in fatal post-prom crash to face judge, by Will Frampton and Jocelyn Connell, cbsatlanta.com
Update: Meadowcreek High Student Dies in Car Crash, Driver Arrested, by Sara Bakhtiari, Norcross Patch
Students Mourn Loss Of Classmate Killed In Crash, Atlanta.cbslocal.com
Categories: