Man Who Caused Fatal Cherokee County Crash Was Drunk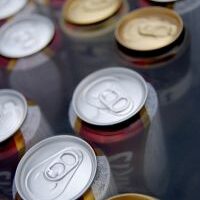 A Texas man who caused a fatal two vehicle wreck in Cherokee County, Georgia last month was driving on a suspended license and had a blood alcohol content of nearly three times the legal limit. According to the Cherokee County Sheriff's Office, 48-year-old Rick Dean Headen's blood alcohol content was .218 when the Ford Focus he was driving crossed the center line on Knox Bridge Highway and struck a red Dodge pick-up truck head-on. Georgia's legal limit is .08.
The accident killed Headen and his girlfriend, 40-year-old Charlotte Ann Sedtal. The couple's two-month-old son and the two women traveling in the pick-up were also injured in the crash. The baby reportedly suffered a broken leg and traumatic brain injury. After spending several days at a Children's hospital in Atlanta, the orphan was released to one of his father's relatives in Florida. The two women in the truck were taken to WellStar Kennestone Hospital in Marietta with possible broken bones and neck pain.
Headen and his family were headed east on their way back to Sour Lake, Texas when the accident occurred. Although speed was not believed to be a factor in the crash, local police found empty beer cans inside Headen's vehicle. The cans are reportedly a part of what prompted law enforcement officers to test Headen's blood alcohol content after the 11 am crash. The couple's child is expected to make a full recovery.
Car accidents are one of the leading causes of personal injury claims filed in our state each year. It's no wonder when you consider how much time Georgia residents spend in their vehicles. A car accident can quickly result from drunk, reckless, inattentive, or otherwise impaired drivers on the road. Automobile accidents may also result from any number of other factors such as hazardous road conditions and vehicle defects. Although a great number of collisions are merely minor fender benders, car accidents can also be deadly. Individuals who are hurt in an auto accident may be entitled to compensation for their pain, suffering, medical expenses, disability, and other damages. If you were injured in a car accident due to someone else's negligence or impairment, it is a good idea to contact an experienced personal injury attorney.
At Stokes & Kopitsky, P.A., our qualified Atlanta personal injury lawyers are available to assist individuals who were injured in a motor vehicle accident. Attorneys Greg Stokes and Neil Kopitsky have more than 20 years of combined experience helping Georgia residents receive the compensation they deserve after a car accident. Our knowledgeable personal injury attorneys represent clients throughout the State Georgia. Greg Stokes and Neil Kopitsky work diligently to achieve the best possible results based on the facts of each case. For a free confidential case evaluation, contact Stokes & Kopitsky through our website or call us toll free at (800) 700-5050 today.
More Blogs:
Hall County School Bus Overturns After Driver Loses Consciousness, Atlanta Personal Injury Attorney's Blog, March 12, 2012No Bond for Woman Accused of Killing Atlanta Police Officer While Driving Drunk, Atlanta Personal Injury Attorney's Blog, March 5, 2011Additional Resources:
Orphaned Baby's Dad Had Blood Alcohol Level 3X the Legal Limit, by Rodney Thrash, Canton-Sixes Patch
Categories: