Fatal Accident Kills Fulton County Middle School Teacher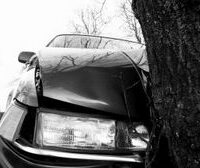 A Sandtown middle school teacher was killed and two other individuals were injured in a crash on Camp Creek Parkway that was caused by a teenager who was driving on a restricted license without an adult in the car. 40-year-old math teacher Shireen Haynes of College Park died after a teenage driver lost control of her vehicle and clipped the Saturn Haynes was a passenger in. The Saturn then spun out of control, crossed the median, and drove into the path of an oncoming 18-wheeler. Another teacher at the school, Kay Price, was taken to Grady Memorial Hospital in critical condition. Her husband, James Price, is also in critical condition following the crash.
The teen driver was charged with driving on a provisional license without an adult in the car, driving with a suspended vehicle registration, and failure to maintain her line. Her mother, 35-year-old Syretta Collins, was charged with allowing an unauthorized driver to operate a vehicle. According to police, the teen was following her mother who was driving another car on the roadway. Local authorities are currently considering whether to charge the teen and her mother with vehicular homicide in connection with the crash. The teen driver and her minor passenger were not injured in the collision and the cause of the accident is still under investigation.
Immediately prior to the accident, both Haynes and Kay Price were picked up from Sandtown Middle School by Price's husband. Price has been a teacher with the Fulton County School District for more than six years. Haynes had only recently moved to Georgia from New York to teach at the school. Grief counselors were on hand Tuesday to assist both students and staff.
Most personal injury claims filed in Georgia each year are the result of injuries received in a motor vehicle accident. A car accident can quickly result when distracted, inattentive, reckless, or impaired drivers are on the road. Automobile collisions may result from any number of factors including hazardous road conditions and motor vehicle defects. Although most accidents are simple fender benders, automobile collisions can also be fatal. Those injured in a car accident may be entitled to compensation for pain, suffering, medical bills, disability, and a variety of other damages. Close relatives of those killed in a collision may also be compensated for the wrongful death of a loved one. If you were injured in a car accident due to a third party's actions, a qualified personal injury lawyer can help.
Contact Stokes & Kopitsky, P.A. if you were the victim of an injury automobile accident. With more than 30 years of combined experience, you can count on skilled Atlanta personal injury attorneys Greg Stokes and Neil Kopitsky to assist you with obtaining the compensation you deserve after a car accident. Our knowledgeable personal injury lawyers work diligently to achieve the best possible results based on the facts of each case. Greg Stokes and Neil Kopitsky are available to represent clients throughout the State Georgia. For a free confidential case evaluation, contact Stokes & Kopitsky through our website or call us toll free at (800) 700-5050 today.
More Blogs:
Man Who Caused Fatal Cherokee County Crash Was Drunk, Atlanta Personal Injury Attorney's Blog, March 19, 2012
No Bond for Woman Accused of Killing Atlanta Police Officer While Driving Drunk, Atlanta Personal Injury Attorney's Blog, March 5, 2011
Additional Resources:
Teen could face vehicular homicide charges in crash involving teacher, by Adam Murphy and Jocelyn Connell, cbsatlanta.com
Sandtown Middle School teacher killed and 2 other injured after car crashed into tractor-trailer, by The Associated Press, 11alive.com
Categories: