Georgia State Legislator Introduces Bill That Would Require Carbon Monoxide Detectors in Schools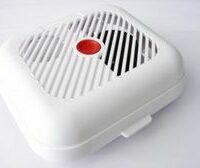 A Georgia state legislator recently submitted a bill that would require all public schools in the state to install carbon monoxide detectors. Sheila Jones reportedly filed the proposed legislation less than one week after an Atlanta elementary school was evacuated as a result of deadly carbon monoxide levels. In addition, the Georgia State Department of Education has urged all schools throughout the state to evaluate the carbon monoxide risks inside of district buildings.
The colorless, odorless gas allegedly caused nearly 50 people to be transported to area hospitals after they began collapsing inside of an Atlanta school building. According to Atlanta Public Schools Superintendent Erroll Davis, the incident was caused by a boiler valve that was inadvertently left closed following routine service. Near the furnace, area firefighters allegedly found extremely high concentrations of the deadly gas.
Despite that Georgia law does not currently require schools to use carbon monoxide detectors, many districts are allegedly moving forward with installing the safety measure following the incident in Atlanta. One of Georgia's largest school districts, the Bibb County School System in Macon, identified 22 school buildings that could potentially experience a similar carbon monoxide leak. As a result, carbon monoxide detectors are being installed in about half of the district's 41 buildings. Those buildings that provide electric heat or have boilers installed outside apparently do not require detectors. Additionally, all schools in Atlanta will soon have a carbon monoxide detector installed.
Mike Larranaga, Department Head at the Oklahoma State University School of Fire Protection and Safety, stated the school buildings that require carbon monoxide detectors can vary based upon the overall design of a structure. He said any building that burns fuel using a combustion appliance such as a gas furnace poses a risk for poisoning. Larranaga claims many newer buildings are at an increased risk for causing illness because environmentally friendly design standards could cause the gas to be retained inside of a building for longer periods of time. He also said children face a higher risk than adults for being sickened or killed by the gas.
Governor Nathan Deal reportedly does not believe the issue requires additional legislation as many Georgia school districts allegedly addressed carbon monoxide risks immediately following the incident in Atlanta. Still, he asked the Georgia Department of Community Affairs Commissioner to look into whether local school carbon monoxide safety requirements should be changed.
Carbon monoxide gas is one of the leading causes of fatal poisonings throughout the nation every year. Sadly, only a few minutes of exposure to high concentrations of the undetectable gas may result in death. In Georgia, a landlord, hotel chain, or other property owner may be held liable for any death that results from exposure to carbon monoxide. Under the premises liability doctrine, the owner of a property is responsible for any preventable injuries that occur there. If you were injured or lost a loved one due to carbon monoxide exposure, you should contact a skilled personal injury lawyer to discuss your right to recovery.
If you were sickened or a loved one died as a result of carbon monoxide exposure, you should call Stokes & Kopitsky, P.A. toll free at (800) 700-5050 today. Our hardworking Atlanta premises liability attorneys have more than 30 years of experience assisting individuals throughout the State of Georgia achieve the compensation they deserve following an unexpected injury. At Stokes & Kopitsky, our capable lawyers are ready and willing to explain your rights and help you file your personal injury or wrongful death case. To schedule a free confidential case evaluation with a knowledgeable lawyer, please do not hesitate to contact attorneys Greg Stokes and Neil Kopitsky through our website.
More Blogs:
Pedestrian Killed by Semi While Crossing Highway in Conyers, The Atlanta Personal Injury Attorney's Blog, December 17, 2012
Pregnant Woman Injured in Morrow Rollover Accident, The Atlanta Personal Injury Attorney's Blog, December 10, 2012
Additional Resources:
Carbon Monoxide Sickens Nearly 50 at Georgia School, by The Associated Press, Wall Street Journal
Georgia urges schools to get carbon monoxide detectors, by Jeff Martin, Augusta Chronicle
Photo credit: cancsajn, Stock.xchng
Categories: