Lee County Woman Cited for Texting While Driving Following Crash With Police Cruiser in Albany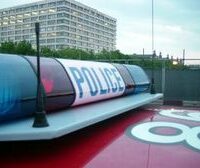 A Lee County woman was recently cited for texting while driving after she allegedly struck a police car in Albany, Georgia. 22-year-old Lauren Owens was reportedly driving a Nissan Pathfinder on West Broad Street around 2:30 am when she allegedly collided with an Albany Police Department cruiser and then struck a parked car. Following the early morning traffic accident, 44-year-old Albany Police Officer Garnet Lincey was purportedly transported to a local hospital where he was treated and later released. No one else was injured in the crash.
According to accident investigators, Owens was allegedly reading a text message at the time of the wreck. Owens reportedly faces charges for texting while driving, driving without an operator's license on her person, and failure to maintain her line. A spokesperson for the Albany Police Department, Phyllis Banks, stated it is important for motorists to realize how dangerous texting while driving can be. Banks added that waiting to send or read a text message may literally save a life.
According to the National Highway Traffic Safety Administration, motorists who are sending or receiving text messages take their eyes off of the roadway an estimated 4.6 seconds for each message. In addition, they are reportedly 23 times more likely to be involved in a traffic accident. Since July 1, 2010, all drivers in the State of Georgia are prohibited from texting behind the wheel of a motor vehicle whether or not the vehicle is moving. Still, data from the Governor's Office of Highway Safety states almost 4,000 collisions resulted from distracted driving that was related to cell phone use in Georgia in 2011.
Most of the personal injury claims filed annually in Georgia stem from car accidents. Although automobile collisions may result from any number of factors, distracted, reckless, or inattentive driving are common causes. Sadly, any traffic wreck can result in life-altering injuries and death. The victim in a vehicle crash may be entitled to compensation for their medical expenses, pain and suffering, any resulting temporary or permanent disability, and a variety of other damages. Additionally, the close family members of someone who was tragically killed in a car wreck may be able to receive compensation for the wrongful death of their loved one. If you were injured or lost a relative in a car accident that was caused by another motorist's negligence, you are advised to contact a quality personal injury lawyer as soon as possible.
If you were hurt or a loved one was killed in a Georgia car accident, you should call the attorneys at Stokes & Kopitsky, P.A. toll free at (800) 700-5050 today. Our dedicated Lee County car accident lawyers have more than 30 years of experience assisting individuals throughout the State of Georgia achieve the compensation they deserve following an unexpected injury. At Stokes & Kopitsky, our hardworking personal injury attorneys will explain your rights and help you file your personal injury or wrongful death case. To schedule a free confidential case evaluation with a committed lawyer, please contact attorneys Greg Stokes and Neil Kopitsky through our website. More Blogs:
Georgia State Legislator Introduces Bill That Would Require Carbon Monoxide Detectors in Schools, The Atlanta Personal Injury Attorney's Blog, December 24, 2012
Pedestrian Killed by Semi While Crossing Highway in Conyers, The Atlanta Personal Injury Attorney's Blog, December 17, 2012
Additional Resources:
Police officer hurt in texting crash, by Taylor Sanders, walb.com
Texting while driving law rarely enforced, by Andria Simmons, Atlanta Journal-Constitution Photo credit: garageino, Stock.xchng
Categories: