Bicyclist Critically Injured by Pick-Up Truck on Georgia 20 in Canton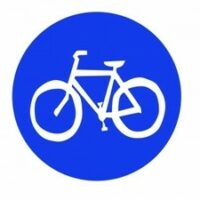 A Canton man allegedly sustained life-threatening injuries when he was hit by a vehicle while riding his bicycle on Cumming Highway in Canton. According to Lieutenant Jeff Tucker of the Canton Police Department, 66-year-old Louis Phillips was headed west on his bicycle when he was struck by a westbound Chevrolet pick-up truck near the on-ramp to Interstate 575. Following the crash, paramedics reportedly transported Phillips to Marietta's WellStar Kennestone Hospital via emergency helicopter where he remains hospitalized in critical condition.
The exact cause of the injury accident is currently under investigation by the Canton Police Department. Tucker stated the driver of the pick-up remained at the scene of the accident after colliding with the bicyclist. Tucker also said Phillips was not wearing a safety helmet at the time of the wreck. Sadly, the reportedly avid bicyclist was previously involved in a severe injury accident on the same roadway several years ago.
National Highway Traffic Safety Administration data found that 630 bicyclists were killed and approximately 51,000 riders were injured in a crash with a car, truck, or other vehicle throughout the country in 2009. Unfortunately, Georgia is reportedly the sixth deadliest state for individuals who travel on a bicycle. Although Georgia drivers are required to maintain a three-foot minimum safe passing distance when overtaking a bicyclist on a street or other roadway, many motorists ignore the traffic law with tragic consequences.
Sadly, when a bicycle rider is hit by a motor vehicle, catastrophic or life-threatening injuries such as those sustained by the bicyclist in this case often result. If you were wounded by a negligent motorist while riding your bicycle, you may be entitled to receive financial compensation for your medical expenses, any resulting disability, pain, suffering, lost wages and benefits, and other damages. Additionally, certain relatives of someone who was killed in a bicycle accident may be eligible to file a wrongful death claim. A qualified Georgia bicycle accident lawyer can explain your rights and your options for recovery in more detail.
If you were injured or a family member was killed in a Georgia bicycle accident, please call the attorneys at Stokes & Kopitsky, P.A. toll free at (800) 700-5050 today. Our hardworking Canton personal injury lawyers have more than 30 years of experience helping individuals throughout Georgia achieve the compensation they deserve following an unexpected injury accident. At Stokes & Kopitsky, P.A., our experienced accident attorneys are ready and willing to help you file your personal injury or wrongful death case. To schedule a free confidential case evaluation with a dedicated lawyer, do not hesitate to contact attorneys Greg Stokes and Neil Kopitsky through our website.
More Blogs:
Lee County Woman Cited for Texting While Driving Following Crash With Police Cruiser in Albany, The Atlanta Personal Injury Attorney's Blog, January 7, 2013
Georgia State Legislator Introduces Bill That Would Require Carbon Monoxide Detectors in Schools, The Atlanta Personal Injury Attorney's Blog, December 24, 2012
Additional Resources:
Man critical after bicycle accident, Cherokee Tribune
Photo credit: mzacha, Stock.xchng
Categories: