Friends Ride through Georgia to Raise Money for Bicycle Accident Victim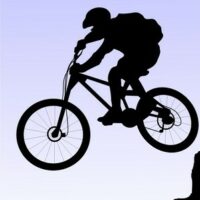 This summer, friends of Ricky Chang will ride cross-country to raise money for the paralyzed cyclist. Chang was severely injured when he went riding on his BMX bike. Although passionate about cycling and well-versed in stunts, Chang fell while practicing a maneuver that required him to drive on a hand rail. Chang landed on his head and shoulders, breaking his cervical vertebrae. This resulted in paralysis from the C5 vertebra down. Chang's friends are hoping to raise $20,000 to cover the cost of his medical expenses.
Ricky Chang became friends with Tyler Simmons, Andrew Kenny, and Kevin White while attending Osbourn Park High School. Chang devoted his time to riding his BMX bike after school. His passion for cycling was infectious, compelling Simmons, Kenny, and White to get involved in the sport. One month after graduating, Chang went out bicycling with a friend. He was practicing a stunt in which he drove the bicycle on handrails when he lost control. Chang noticed the bike picking up speed before it hurtled him forward in a somersault. Chang landed on his head and shoulders, crushing his cervical vertebra. He stayed in an Atlanta, Georgia hospital for three months. The accident paralyzed Chang from the neck down. He was not wearing a bicycle helmet.
The Official Code of Georgia Annotated (OCGA) Section 40-6-352 requires cyclists to wear a helmet. A bicycle helmet is specifically defined as a piece of protective headgear which "meets or exceeds" the impact standards set by the American National Standards Institute or the Snell Memorial Foundation. Pursuant to this section, a person shall be deemed to wear a helmet only if it is fastened securely upon the head with straps.
Head and neck injuries like Chang's are the main cause of death and disability among bicycle riders. The cost of such injuries is high because the injured rider often requires specialized medical care and long-term rehabilitation. Wearing a helmet is the single most effective way of reducing head injuries and fatalities from bicycle crashes. The World Health Organization estimates that wearing a helmet decreases the risk and severity of injuries by at least 70% and the likelihood of death by almost 40%. Otherwise, riders face devastating injuries from being more exposed in sensitive places near the head and neck.The impact of a cycling accident can cause severe harm, including traumatic brain and spinal cord injury.
Like Chang, many injured cyclists find themselves paralyzed and bound to a manual wheelchair. Chang's chair alone cost $10,000. Chang's family also had to renovate the house to accommodate their son's disability. The cost of continuing medical care and other expenses related to the injury threatened to cripple the family financially. That is why Chang's friends stepped up to raise money through their ride from Virginia to California. They hope to raise $20,000 to cover the cost of Chang's medical expenses and ease the burden on his family.
If you were injured in a bicycle accident, the experienced Atlanta bicycle accident attorneys of Stokes & Kopitsky can help. For over 20 years, Stokes & Kopitsky has fought for cyclists who faced devastating injuries after an accident. We can help you get back on your feet. Call (800) 700-5050 for a free consultation or contact us online.
Web Resources:Cycling for a cause: Ricky Chang fights on despite paralysis, Insidenova.com
More Blog Posts:Owner of Dogs That Mauled DeKalb Girl Denies Negligence–OCGA §4-8-25, The Atlanta Personal Injury Attorneys Blog
How Does a Georgia Insurance Adjuster Decide the Value of a Car Accident Case? The Atlanta Personal Injury Attorneys Blog
Damages: What are they and what do they mean for my Atlanta Injury Case? The Atlanta Personal Injury Attorneys Blog
Categories: