How does a Georgia Insurance Adjuster decide the value of a Car Accident Case?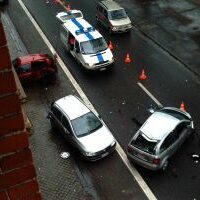 Insurance companies hire adjusters to place a dollar value on each case. Because insurance adjusters handle many cases every day, they tend to give mental labels to injuries and use these to decide how big or small their settlement offer will be.
But if an adjuster gives a serious injury a "not-serious" label, the settlement offer will be less than the victim deserves. As experienced injury attorneys, we work to break through an adjuster's set way of viewing injuries and change an incorrect label to one that correctly indicates how serious, painful, and disabling the victim's injury really is.
An example: we recently handled a very serious case that the adjuster had categorized as a "knee injury." Because of this, the adjuster was only willing to offer a $150,000 settlement. But the victim had been badly injured, and we knew this offer was not enough. We took the case through the legal process of developing evidence, and then we went to mediation. At mediation, we set out to show the adjuster that the "bad knee" case was really a "bad leg" case.
We showed that the victim, who was only 30 years old, would have to drag around her bad leg for the rest of her life, and that she would still need a complete knee replacement operation. We used medical illustrations to demonstrate how serious her injury was, and how the doctor would have to carve out her leg bones to put in an artificial knee.
Then we talked about what the next 30 years would be like for the victim. I recalled how my grandmother, in Brooklyn, had struggled for years with a bad leg – how hard it was for her to climb the stairs to her second-floor apartment, and to climb up to the elevated platform of the train every day to go to her job as a seamstress. We told the adjuster that if we had to go to trial, we were going to try our victim's case as "bad leg" case, not a "bad knee" case, and we would show how the victim would have to lug around her bad leg for the rest of her life, even after the knee replacement surgery. This changed the adjuster's viewpoint, and we were able to settle the case for $685,000.
The point is this: an injury attorney must have the skill, experience, and insight to change the way an adjuster looks at a case, so that a seriously injured victim can be fully compensated for the harm he or she has suffered.
If you have been seriously injured in an accident that was not your fault, you have only one chance to be compensated for all your losses, including your decreased quality of life. A skilled attorney can make the difference in whether you get a full settlement or an inadequate one. If you find yourself facing this situation, please call our injury law firm, Stokes & Kopitsky, for immediate help. Our telephones are answered 24/7 and we do not charge for your first consultation. Our fees and costs are paid from the settlement or award we obtain for you. If there is none, we do not charge any fees.
With our team approach, throughout your case you will have someone who is ready to help you with any of the problems that your injury has caused. We are standing by to help you now. Please call us toll-free at 800-700-5050 for highly experienced, top-quality legal help for serious accidental injuries and deaths.