Four Vehicle Pile-Up on I-95 Near Savannah Sends Three to Hospital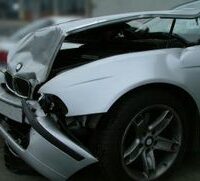 Yesterday, a pile-up collision on Interstate 95 and Georgia Highway 21 near Savannah sent three people to a local hospital. Four vehicles were involved in the crash that apparently occurred after one driver unexpectedly slammed on his brakes where the two roads meet. Three individuals were sent to Memorial University Medical Center following the crash. Luckily, none of the injuries were considered life threatening. According to local police, traffic in the area is heavier than normal due to a large number of spring breakers visiting the area as well as a number of local drivers headed out of town to popular vacation spots.
Auto accidents are one of the leading causes of Georgia personal injury claims filed every year. Car crashes are frequently caused by drunk or impaired driving, dangerous road conditions, automobile defects, poor driver health, and inattentive or distracted driving. As happened here, an increase in traffic flow can also result in automobile collisions. Although a collision will often produce only minor injuries, a car accident may also result in the tragic wrongful death of yourself or a loved one.
A wrongful death occurs when the negligence of someone else causes a fatality. The individual may die immediately, or days or months after the accident. Regardless, the unexpected death of a loved one is always a difficult time for the family. In addition to the painful emotional loss of a loved one, financial expenses such as final medical bills, funeral expenses, and lost income may add to a family's burden. If you lost a loved one in an automobile collision caused by another person, it is a good idea to contact a qualified personal injury attorney to assist you.
Individuals who were hurt in a car accident may also be entitled to compensation for medical bills, disability, suffering, pain, and a variety of other damages. The expenses associated with recovering from an injury can be quite high. If you were hurt or a loved one was killed in a motor vehicle collision, it is highly recommended that you speak with a skilled Georgia personal injury lawyer as soon as possible after the accident.
Contact Stokes & Kopitsky, P.A. if you were hurt in an automobile accident due to another person's negligence. With more than 30 years of combined experience, Atlanta personal injury lawyers Greg Stokes and Neil Kopitsky can help you obtain fair compensation for your car accident injuries. Our knowledgeable personal injury attorneys will work diligently to achieve the best possible results based on the facts of each case. Greg Stokes and Neil Kopitsky represent clients throughout Georgia. For your free confidential case evaluation, call Stokes & Kopitsky toll free at (800) 700-5050 today. You may also contact us through our website.
More Blogs:
Fatal Accident Kills Fulton County Middle School Teacher, Atlanta Personal Injury Attorney's Blog, March 26, 2012
Man Who Caused Fatal Cherokee County Crash Was Drunk, Atlanta Personal Injury Attorney's Blog, March 19, 2012
Additional Resources:
Four vehicle pile up on I-95 sends three to hospital, wtoc.com
Categories: