What is Vertigo? How do You Prove Its Worth in a Georgia car accident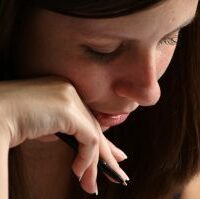 Vertigo is any abnormal sensation of movement. A person with vertigo may feel that a room is rocking, or that the world is shaking. It is a serious condition, and when permanent, can be disabling. It can result from an accidental injury to the inner ear.
The ear is composed of several parts: the outer, visible ear; the ear canal; and the inner ear, the part behind the ear drum. The inner ear contains structures called semi-circular canals, which help detect motion and are part of the vestibular system that is responsible for balance. The inner ear is encased in bone, and if it is violently shaken, it can be damaged.
Vertigo often results from auto crashes that cause a sudden and violent motion of the head, which in turn causes a concussion to the inner ear that damages the vestibular system, resulting in vertigo. Many people recover from it, but some people don't.
Our Atlanta injury law firm, Stokes & Kopitsky, P.A. represented a woman who was an actuary. Her job required her to figure out the numbers for a life insurance company. The vertigo from the accident made it impossible for her to concentrate. She qualified for disability, and we were able to get her a settlement for several hundreds of thousands of dollars.
At Stokes & Kopitsky, P.A. we have many years of experience in proving to insurance companies and courts that the injured persons we represent deserve payment for the harm they have suffered, even when that harm, like vertigo, is not immediately visible to others. We answer our phones 24/7 and offer a free first consultation. If we accept your case, we advance all costs, and our fees and costs are paid from the settlement or award we obtain for you. If we do not obtain a settlement or court award for you, there are no fees.
Please call Stokes & Kopitsky, P.A. toll-free at 800-700-5050 for outstanding, caring legal help if you have been injured in an accident, or if your family member has been injured or died in an accident where another person was at fault. We can help you.