Atlanta Pedestrian Accident Attorney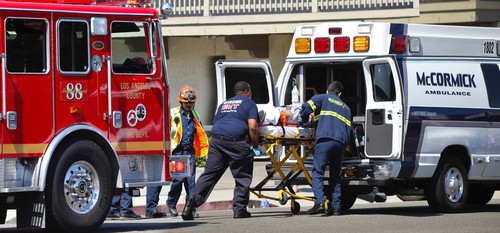 The Atlanta pedestrian accident attorney at Stokes & Kopitsky, P.A. provides compassionate representation to victims and their families for injuries or losses sustained as a result of an auto-pedestrian accident.
Accidents involving cars and pedestrians are all too common. The National Highway Traffic Safety Administration (NHTSA) estimates that a pedestrian is killed in an automobile-pedestrian accident every 109 minutes, with an injury occurring every seven. In a year, 4,902 pedestrians died in traffic crashes. Of the 59,000 pedestrians injured, 13,000 were children 14 years of age and younger. Although these accidents happen fairly frequently, many more remain unreported. This may be due to the participants' reluctance to admit fault, deal with insurance agencies, or waste time and legal fees assigning blame. But if you have ever been involved in one of these auto-pedestrian accidents, you know how traumatizing the impact can be, no matter who was at fault. Similarly, if you lost a loved one, you may feel the experience cannot be boiled down to another NHTSA statistic.
Fortunately, Georgia law protects victims and their families from injuries and losses sustained during auto-pedestrian accidents. Liability for such accidents rests upon general theories of negligence. Because pedestrians have the right of way, it is usually the motorist who breaches his duty to exercise reasonable care. This may change if the pedestrian failed to obey traffic laws, leaped in front of a moving car, or otherwise caused the collision through his own fault. In most cases, however, the driver was negligent in operating his car, directly causing the pedestrian's injuries. If the pedestrian can show the driver was at fault and connect his negligence to her injury, she has a strong case against the driver. But while insurance companies benefit by rushing victims into a fast settlement, the extent of the injured party's harm may take longer to establish. Because other complications may arise months after the accident, injured parties may be better off consulting an experienced attorney who can thoroughly assess how follow-up medical expenses, lost wages, and other damages factor into a more comprehensive reimbursement package.
Atlanta auto-pedestrian accident attorneys Greg Stokes and Neil Kopitsky have over 30 years of experience in assisting victims of auto-pedestrian accidents, obtaining the best possible result and compensation for their clients. Stokes & Kopitsky, P.A. has recovered over $100 million in verdicts and settlements for victims involved in car accidents in Atlanta and other parts of Georgia. We can help you determine not only who was at fault, but how the extent and duration of your injuries contribute to greater reimbursement for you. Unlike some insurance agents, we will not rush you into settling for the first offer thrown your way because we know you still have unpaid bills, lost wages, and diminished earning capacity to factor into your loss, even if they start to accrue months after your original injury. But it is important to contact us as soon as possible after your accident so that we can preserve your rights and start negotiating on your behalf.
If you were injured in an auto-pedestrian accident, contact a respected Atlanta auto-pedestrian accident lawyer immediately to evaluate and preserve your claim. For a free and confidential consultation call the law office of Stokes & Kopitsky, P.A. at 404-892-0011 or fill out our online Contact Us form. Your story is important to us and we look forward to hearing from you.
Related Topics: