Atlanta Product Liability Attorney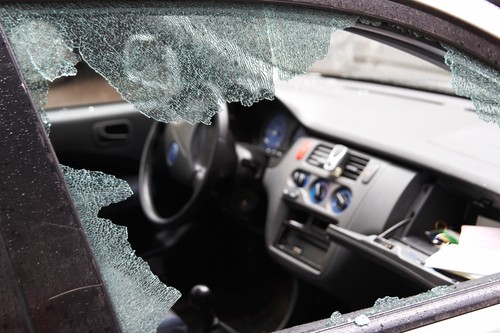 If a product you purchased failed, resulting in your injury, you may be able to seek compensation for your injuries. For more than 30 years, the Atlanta product liability lawyers at Stokes & Kopitsky, P.A. have been seeking compensation for victims of failed products across the state of Georgia.
There have been many reports of injuries from faulty products in recent years, from consumer electronics like smartphones to problems with personal transportation gadgets, and others. The victims of the defective manufacturing, design, or warning-failure issues on these products may be entitled to compensation for their medical bills, lost wages, and other costs associated with their injuries.
What is Product Liability?
When a person uses a product properly, according to all included instructions, and something happens with the product itself that causes injury, the person can file a product liability claim to seek damages. There are generally three types of product liability:
Defective Manufacturing: This occurs when a few products in an otherwise well-manufactured line fail and cause injury. If for example, a single skateboard in a well-regarded line is constructed with a faulty truck, which breaks and causes injury, that's a case of defective manufacturing.

Defective Design: If an entire line of products has a core flaw that causes them to catastrophically fail (like bad batteries in a line of personal electronics which are prone to exploding while charging), this is a design defect.

Failure to Warn: If a product is safe when used properly, but carries dangers if not used with care, the manufacturer is required to issue instructions and warnings to that effect. If a cappuccino maker can cause steam burns if not properly secured, and there's no warning or instructions as to how to secure it, that's failing to warn of potential dangers.
Defective Products and Georgia Law
In the state of Georgia, people who are harmed by defective or dangerous products can file a claim against the manufacturer, supplier, distributor or other parties associated with getting that product into the hands of the public. The OCGA §51-1-11 holds manufacturers liable for injuries if the manufacturer creates a product that leaves the control of the manufacturer while defective, and that defect causes the injury suffered by the plaintiff in such a case.
How Does This Happen?
In recent years, retail stores have had to compete with the proliferation of large online retailers which has driven down profits.  As a result, companies must find other ways to make a profit on items that are mass-produced. This can lead to quality control issues, especially when an item is designed in the U.S., built in China, and then assembled and packaged in India before being sent back to the U.S. for sale. Dangers exist due to the low-quality manufacturing of many products.
If you've been hurt because of a product failure, an Atlanta product liability attorney can help you get the compensation to which you are entitled. For over thirty years, we've been here to help victims collect those damages. Give us a call at 404-892-0011 or use our online form to schedule a free consultation today.
Contact Us online.
Related Topics