Atlanta Crosswalk Accident Attorney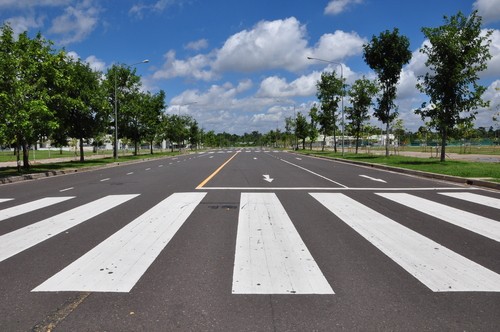 Stokes & Kopitsky, P.A. have been representing clients injured in accidents at crosswalks for more than thirty years. As leading Atlanta crosswalk accident attorneys, we are dedicated to making sure that our clients who are injured while legally crossing the street get the deserved compensation.
Crosswalks are essential for safety and the flow of traffic in cities all over the world. However, there are a high number of accidents at these crosswalks across the state and nation. Usually, accidents at crosswalks occur when the driver of a motor vehicle fails to yield to a pedestrian crossing the street.
Georgia Crosswalk Laws
The Official Code of Georgia Annotated §40-6-91(a) states, "The driver of a vehicle shall stop and remain stopped to allow a pedestrian to cross the roadway within a crosswalk when the pedestrian is upon the half of the roadway upon which the vehicle is traveling, or when the pedestrian is approaching and is within one lane of the half of the roadway on which the vehicle is traveling or onto which it is turning." Additionally, at §40-6-91(b), it states that pedestrians must not cross the street when it is impractical for the driver to yield. Finally, §40-6-91(d) states, "Whenever any vehicle is stopped at a marked crosswalk or at any unmarked crosswalk at an intersection to permit a pedestrian to cross the roadway, the driver of any other vehicle approaching from the rear shall not overtake and pass such stopped vehicle." The unlawful overtaking of vehicles who are stopped to allow pedestrians to cross has resulted in many pedestrian accidents at crosswalks.
Crosswalk Incidents by the Numbers
The state of Georgia has put forth an effort to reduce the number of pedestrian crosswalk accidents. However, according to the Georgia Department of Transportation, "Pedestrian fatalities are a serious and growing problem in Georgia." In a year, 182 pedestrians died in accidents with cars in Georgia. The DOT is trying to implement more safety measures to protect pedestrians, such as raised crossing islands, traffic signals, and traffic calming measures. To reduce the number of accidents, it is important to raise levels of awareness about this issue.
Atlanta Crosswalk Accident Attorneys
Pedestrians who suffer an accident while legally crossing the street may be entitled to compensation. This may include recovering damages to pay for medical bills, loss of income, damage to personal relationships, emotional turmoil, pain and suffering, etc.
To receive the compensation you deserve, it's important to secure the services of a qualified Georgia crosswalk accident attorney. The lawyers at Stokes & Kopitsky, P.A. are here to help. Give us a call at 404-892-0011 or use our online contact form to get in touch and schedule your case consultation today.
Related Topics: