Worker Electrocuted at Richmond County School Building Construction Site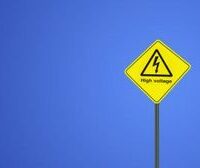 Last month, a temporary worker at a school building construction site in Richmond County, Georgia was electrocuted. 33-year-old Jevon Maloy was reportedly standing on a ladder while placing tiles in the ceiling of the new building when he was shocked. Following the shock, Maloy fell to the ground where other workers attempted to revive him until emergency responders arrived. Maloy was then taken by ambulance to a local hospital where he was pronounced dead.
Construction at the new magnet school was halted after the accident while the U.S. Department of Labor's Occupational Health and Safety Administration (OSHA) investigated the cause of the incident. According to the agency, MEJA, the company constructing the building, was previously cited for eight health and safety violations at other workplace locations. Additionally, subcontractor Electrical Contractors Inc., the company that hired Maloy, received a serious safety violation from OSHA in October 2011. A serious violation results when an unsafe condition exists and an employer knows or ought to know it is substantially likely to result in serious physical harm or death to a worker.
OSHA was created by the Occupational Safety and Health Act of 1970. The goal of the Act is to reduce or eliminate preventable worker injuries and deaths. Under the Act, employers must comply with specific safety-related requirements such as providing employees with information about job site safety hazards, safety training, and access to safety test results. Employers must also provide all personnel with a working environment that is reasonably free of safety hazards. OSHA will normally investigate whether an employer complied with required health and safety standards at a work site anytime a serious or fatal workplace accident occurs.
Construction industry workers are faced with hazardous workplace conditions on a daily basis and construction accidents injure or kill Georgia employees every year. Despite that employees who are hurt at work are normally protected by Georgia workers' compensation laws, a third party may also be held responsible for an injury accident or fatality. For example, a general contractor may be held liable for a failure to implement adequate health and safety measures. Additionally, an equipment manufacturer may be held responsible for creating a defective or dangerous product. A skilled workers' compensation attorney can explain your options for recovery.
If you were hurt or a loved one was killed in a workplace accident, contact the law firm of Stokes & Kopitsky today. Our hardworking Fulton County construction accident lawyers have more than 20 years of experience fighting for the rights of injured clients throughout Georgia. At Stokes & Kopitsky, our dedicated attorneys will work hard to achieve the compensation you deserve following a workplace injury or loss. To schedule a free confidential case evaluation, contact lawyers Greg Stokes and Neil Kopitsky today through the law firm's website, or give us a call at (800) 700-5050.
More Blogs:
Georgia Supreme Court Holds Savannah Property Owner Not Liable for Alligator Attack, The Atlanta Personal Injury Attorney's Blog, July 23, 2012
Three Pyrotechnicians Hurt in Cherokee and Carroll County Fireworks Display Incidents, The Atlanta Personal Injury Attorney's Blog, July 9, 2012
Additional Resources:
Worker's electrocution at site of future Richmond Co. school launches OSHA investigation, by Laura Warren, wrdw.com
Photo credit: asifthebes, Stock.xchng
Categories: