Two Killed, Three Hurt in Murray County Tractor-Trailer Accident on Georgia 136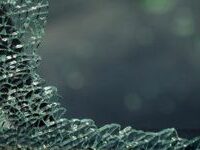 Two children were recently killed and three other people were hurt in a tragic two-vehicle crash in Murray County near the Gordon County Line. According to a Georgia State Patrol spokesperson, Franka Young, the accident occurred when a GMC Envoy that was headed south on Old U.S. 411 failed to stop at a stop sign and was struck on the passenger side by a semi-truck that was headed east on Georgia 136. The force of the initial impact purportedly caused the GMC to spin and be struck by the tractor trailer in the rear as well.
Following the crash, the driver of the GMC, 39-year-old Susan Greene of Summerville, was transported to the Hamilton Medical Center in Dalton. The driver of the big rig, 41-year-old Bobby Douglas of Resaca, was reportedly taken to the same hospital with minor injuries. Emergency responders also transported a juvenile passenger who was riding in the GMC, 13-year-old Dylan Webb of Euharlee, to the Dalton hospital for medical treatment. Greene's two sons, 12-year-old Mason and 6-year-old Zach, were unfortunately killed in the collision. The fatal accident is currently under investigation by the Georgia State Patrol.
Although it appears that the driver of the big rig did not cause this particular collision, truck accidents that result from commercial driver negligence happen frequently on roadways in Georgia and nationwide. In 2010, more than 500,000 accidents involving 18-wheelers or other commercial vehicles occurred across the United States. Sadly, more than 100,000 people were hurt and about 5,000 people died in those crashes. Because of the size and extreme weight of a big rig, any accident involving a semi can be catastrophic or fatal.
The victim in any Georgia motor vehicle wreck may be eligible to receive damages for their medical expenses, lost benefits and wages, any temporary or permanent disability that resulted from the accident, suffering and pain, and more. In addition, certain family members of an individual who died in a traffic wreck may be entitled to file a wrongful death action. If you were hurt or lost a loved one in a collision with a tractor-trailer or other vehicle in Georgia, you should contact a skilled personal injury lawyer to discuss your options for recovery.
If you were hurt or a family member was killed in a Georgia truck accident, please call the attorneys at Stokes & Kopitsky, P.A. toll free at (800) 700-5050 today. Our hardworking Atlanta personal injury lawyers have more than 30 years of experience helping individuals throughout the State of Georgia achieve the compensation they deserve following an unexpected crash. At Stokes & Kopitsky, P.A., our knowledgeable motor vehicle accident attorneys are ready and willing to help you file your personal injury or wrongful death case. To schedule a free confidential case evaluation with an experienced lawyer, do not hesitate to contact attorneys Greg Stokes and Neil Kopitsky through our website.
More Blogs:
Two Killed in Hit-and-Run Accident Caused by Semi on I-75 in Bartow County, The Atlanta Personal Injury Attorney's Blog, January 21, 2013
Bicyclist Critically Injured by Pick-Up Truck on Georgia 20 in Canton, The Atlanta Personal Injury Attorney's Blog, January 14, 2013
Additional Resources:
Two boys killed in Murray Co. tractor trailer crash, by Eve Chen, 11alive.com
Photo credit: bosela, Stock.xchng
Categories: