Child Dies in Morgan County DUI Crash Near Madison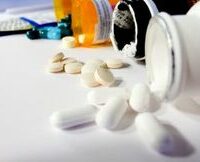 A 50-year-old grandmother from Monroe was recently charged with first degree vehicular homicide in connection with the death of her four-year-old grandson. A spokesperson for the Georgia State Patrol, Sergeant Justin Howard, said Cynthia Lynn Miller was also charged with serious injury by vehicle, failure to maintain her driving lane, driving under the influence (DUI) of drugs, and a child restraint violation following a serious single-vehicle traffic crash in Morgan County. According to Howard, Miller was traveling on Georgia Highway 83 near Madison when she allegedly lost control of her vehicle while navigating a curve in the roadway. The driver purportedly over-corrected, crossed two lanes of traffic, and left the highway before her automobile struck a tree.
Following the collision, paramedics reportedly took Miller to Morgan Memorial Hospital via ambulance. Howard stated that Miller's front seat passenger, 32-year-old Brandy Malcom, was transported via emergency helicopter to the Atlanta Medical Center with a serious head injury. She purportedly remains hospitalized in critical condition. Tragically, a four-year-old child was killed in the wreck. Police stated although the child was riding in the backseat, he was not placed in an appropriate child restraint seat.
The exact cause of the deadly one-car accident is currently under investigation. Although toxicology reports are allegedly still pending, Howard said law enforcement officers confiscated both Hydrocodone and Oxycodone pills that were in Miller's possession at the time of the wreck. In addition, accident witnesses reportedly told law enforcement officers that Miller was driving erratically immediately prior to the fatal collision.
Drunk or drugged drivers place everyone traveling on roadways in Georgia and elsewhere at risk when they make the choice to get behind the wheel of a car. Although most impaired drivers are reportedly drunk, almost 20 percent of DUI crashes throughout the country are caused by a motorist who is under the influence of drugs. Sadly, about 30 people are killed by a drunk or otherwise impaired driver in the United States every day.
If you were injured or a loved one was killed in a car accident that was caused by an allegedly drunk or drugged driver, you may be entitled to collect compensation for your medical expenses, lost wages and benefits, any temporary or permanent disability that resulted from the crash, pain, suffering, wrongful death, and other damages. Contact a skilled Georgia personal injury lawyer to discuss your claim.
If you were harmed or a relative was killed in a DUI crash in Georgia, you should call the hardworking lawyers at Stokes & Kopitsky, P.A. toll free at (800) 700-5050. Our dedicated Morgan County DUI accident attorneys have more than 30 years of experience helping individuals throughout the State of Georgia receive the financial compensation they deserve following an unexpected traffic wreck. At Stokes & Kopitsky, P.A., our committed car accident lawyers are ready and willing to help you file your personal injury or wrongful death case. To schedule a free confidential case evaluation with a knowledgeable advocate, do not hesitate to contact lawyers Greg Stokes and Neil Kopitsky through our website.More Blogs:
Two Killed, Three Hurt in Murray County Tractor-Trailer Accident on Georgia 136, The Atlanta Personal Injury Attorney's Blog, January 28, 2013
Two Killed in Hit-and-Run Accident Caused by Semi on I-75 in Bartow County, The Atlanta Personal Injury Attorney's Blog, January 21, 2013Additional Resources:
Wreck kills child, by Patrick Yost, Morgan County Citizen
Grandmother Charged with Vehicular Homicide, DUI in Death of Monroe 4-Year-Old, Monroe Patch
Photo credit: CathyK, Stock.xchng