Two Forsyth County School Bus Accidents Leave One Dead, Three Hurt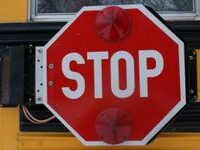 Recently, two separate school bus accidents occurred within 16 hours of one another in Forsyth County. The first crash involved two cars plus a school bus, and reportedly took place during the evening commute on Georgia 9 near Hutchinson Road. According to police, a 43-year-old woman was killed when the sport utility vehicle (SUV) she was driving was struck by another vehicle being driven by a 17-year-old motorist. The force of the impact allegedly pushed the woman's SUV into a school bus that was stopped at a traffic signal. A representative for the Forsyth County sheriff's Office, Karleen Chalker, stated the school bus was not carrying any children at the time of the deadly accident. She said the bus driver was not hurt in the collision and the 17-year-old driver sustained only minor injuries. According to Chalker, the 43-year-old woman was transported to Northside Hospital-Forsyth where she was unfortunately pronounced dead.
The following morning, a school bus that was transporting 22 students to Little Mill Middle School was allegedly struck from behind by an SUV on Pilgrim Mill Road. The bus was apparently stopped to turn when the SUV that collided with it was struck from behind by another SUV. The force of the initial impact allegedly caused a chain reaction accident. Forsyth County Fire Division Chief Jason Shivers stated one of the 22 children aboard the school bus and one of the SUV drivers was treated for minor injuries at a local hospital. Both of the SUV drivers are reportedly students at Forsyth Central High School. The exact cause of both school bus accidents is now under investigation by the Forsyth County Sheriff's Office.
Georgia law requires that school boards maintain an insurance policy on any bus used to transport children to school. A child who was hurt on a school bus in Georgia may be entitled to recover damages related to his or her medical costs, pain and suffering, any resulting disability, and more. Normally, a child who was hurt in a school bus crash must show the driver was somehow negligent in order to recover damages. In some cases, however, Georgia courts have allowed children who were injured while traveling on a school bus to recover for their harm regardless of who caused the traffic wreck. If your child was hurt on a school bus, a quality personal injury attorney can explain your right to recovery in more detail.
If your child was involved in a school bus accident, you should call the hardworking and caring lawyers at Stokes & Kopitsky, P.A. toll free at (800) 700-5050. Our knowledgeable Atlanta bus accident attorneys have more than 30 years of experience helping accident victims throughout Georgia recover the compensation they deserve based upon the severity of their injuries. At Stokes & Kopitsky, P.A., our dedicated lawyers are ready and willing to help you file your personal injury or wrongful death case. To schedule a free confidential case evaluation with a skilled advocate, please contact attorneys Greg Stokes and Neil Kopitsky through our website.
More Blogs:
Brantley County Teenager Dies Following Bicycle Accident on Georgia 110 Near Atkinson, The Atlanta Personal Injury Attorney's Blog, March 18, 2013
Motorcyclist Seriously Hurt Following Two-Vehicle Collision in Hall County, The Atlanta Personal Injury Attorney's Blog, March 11, 2013
Additional Resources:
Second bus wreck in as many days injures 2, Staff Report, Gainesville Times
Second bus crash in as many days injures two, by Jennifer Sami, forsythnews.comPhoto credit: cindybear5, Stock.xchng
Categories: