Brantley County Teenager Dies Following Bicycle Accident on Georgia 110 Near Atkinson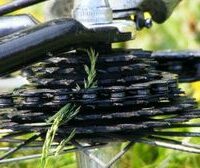 A Brantley County teenager was recently killed while riding his bicycle on Georgia 110 near Atkinson. According to Captain Wade Bennett of the Brantley County Sheriff's Office, the child was struck from behind before he was catapulted into a nearby ditch. Bennett said the accident occurred when the child switched lanes to avoid a car and rode directly into the path of a Chevrolet Suburban. The Brantley County High School freshman was reportedly pronounced dead at the scene of the collision.
Bennett stated the exact cause of the deadly accident is now under investigation by the Georgia State Patrol. In addition, he said no charges have yet been filed against the driver of either vehicle. The 14-year-old South Georgia boy was apparently riding his bicycle near his home when the daytime collision occurred.
According to National Highway Traffic Safety Administration data, Georgia is the sixth deadliest state for bicyclists. In 2009, 630 bicycle riders were killed and an estimated 51,000 were hurt in a traffic wreck across the United States. The University of Georgia's Survey Research Center found that about 13 percent of Georgia residents use a bicycle at least once every month and about 81 percent said they would ride a bicycle more often if additional safety measures, like dedicated bicycle lanes, were put in place in their community.
Too often, catastrophic or fatal injuries such as those sustained by the bicyclist in this case result when a bicycle rider is struck by a motor vehicle. If you were hurt by a careless driver while riding your bicycle, you may be eligible to recover compensation for your medical costs, any resulting disability, pain and suffering, lost wages and benefits, and other damages. Certain family members of someone who was killed in a bicycle collision may also be entitled to file a wrongful death claim. A quality Georgia bicycle accident attorney can explain your right to recovery in more detail.
You should call the experienced lawyers at Stokes & Kopitsky, P.A. toll free at (800) 700-5050 if you were injured or a loved one was killed in a Georgia bicycle accident. Our hardworking Atlanta bicycle crash attorneys have more than 30 years of experience helping accident victims throughout the State of Georgia recover the compensation they deserve based upon the severity of their injuries. At Stokes & Kopitsky, P.A., our capable personal injury lawyers are ready and willing to help you file your personal injury or wrongful death case. To schedule a free confidential case evaluation with a committed advocate, do not hesitate to contact attorneys Greg Stokes and Neil Kopitsky through our website.
More Blogs:
Motorcyclist Seriously Hurt Following Two-Vehicle Collision in Hall County, The Atlanta Personal Injury Attorney's Blog, March 11, 2013
One Killed in Negligent Three-Vehicle Crash Involving an 18-Wheeler in Cobb County, The Atlanta Personal Injury Attorney's Blog, March 4, 2013Additional Resources:
14-year-old Brantley County boy dies when car hits his bicycle, sheriff says, by Terry Dickson, Jacksonville.com
Ga. teen struck, killed in bicycle accident, cbsatlanta.com Photo credit: 27angeMar, Stock.xchng
Categories: