Traffic Fatalities Reportedly on the Rise in Georgia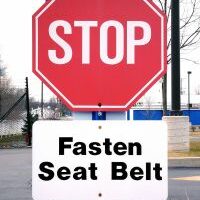 The number of people killed on Georgia roadways this year is allegedly expected to increase for the first time in seven years. A recent Georgia Governor's Office of Highway Safety (GOHS) report claims the current number of traffic deaths throughout the state is now higher than it was at the same time last year. 1,013 individuals reportedly died in Georgia traffic accidents between January 1st and November 15th, 2012. In 2011, 1,226 people were killed on Georgia roads. The expected jump in traffic deaths will be the first increase since 2005, when 1,745 individuals were killed in Georgia motor vehicle crashes.
According to Harris Blackwood, Director at the GOHS, holiday travel in November and December normally results in the busiest traffic accident period of the year. Blackwood stated motorists should exercise caution while traveling, especially over the fall holiday season. Mark McDonough, Commissioner of the Georgia Department of Public Safety, said most fatal accidents involve speeding, driver impairment, and failure to wear a seat belt. Fortunately, all of those factors are entirely preventable.
Katie Fallon, a spokesperson for GOHS said almost half of those killed on Georgia roadways in 2012 were not wearing a safety belt. McDonough stated wearing a seat belt every time you get into a motor vehicle is the easiest and most effective way to increase both driver and passenger safety on roadways throughout the state. Georgia law enforcement agencies will reportedly be on the lookout for motorists who fail to use their safety belt throughout the remainder of the year.
Tens of thousands of people are killed on roadways throughout the United States every year. Sadly, most automobile accidents are caused by motorist negligence. In Georgia, an accident victim or the family of someone who was killed in a motor vehicle crash may have legal recourse against a negligent driver. Additionally, the owner of a vehicle that was involved in a fatal or other crash may also be held liable for any injuries associated with a collision. If you were hurt or lost a loved one in a Georgia automobile accident, you may be eligible to collect financial compensation for medical costs, lost wages and benefits, pain, suffering, disability, funeral expenses, and other damages. A skilled car accident lawyer can help you file your claim.
Call Stokes & Kopitsky, P.A. toll free at (800) 700-5050 if you were hurt or a family member was killed in an auto accident. Our knowledgeable Atlanta car accident attorneys have more than 30 years of experience assisting the victims of negligent drivers. At Stokes & Kopitsky, our hardworking lawyers will help you recover the damages you deserve based upon the severity of your injuries. Our capable attorneys are ready and willing to explain your rights and help you file your personal injury claim. To schedule a free confidential case evaluation with a committed lawyer, please contact attorneys Greg Stokes and Neil Kopitsky through our website.
More Blogs:
Two Carrollton Police Officers Injured While Investigating Hit-and-Run Pedestrian Accident, The Atlanta Personal Injury Attorney's Blog, November 19, 2012
61-Year-Old McDuffie County Man Dies After Being Crushed in Thomson Construction Accident, The Atlanta Personal Injury Attorney's Blog, November 12, 2012
Additional Resources:
Georgia traffic fatalities could increase for first time since 2005, by Mike Morris, Atlanta Journal-Constitution
Photo credit: kkiser, Stock.xchng
Categories: