Dallas, Georgia Bicyclist Killed by Charter Bus Near Emerson in Bartow County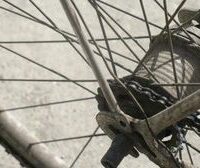 A 31-year-old pastor was reportedly killed while headed north on his bicycle on U.S. 41 near Red Top Mountain in Bartow County. According to Bartow County Fire Department Battalion Chief Sandy Turner, Andrew Pray of Dallas, Georgia was critically injured when he was struck by a northbound charter bus while riding along the highway. Following the collision, emergency responders transported Pray by ambulance to WellStar Kennestone Hospital in Marietta where he later died. Pray was reportedly wearing a safety helmet and obeying all traffic laws at the time of the tragic accident.
Emerson Police Department Chief Stan Bradley said the brand new bus was carrying only a driver and a mechanic. According to Bradley, the driver, 77-year-old George Carroll, told police he did not see the bicyclist on the roadway. After the fatal collision, Carroll was taken into custody and charged with second degree vehicular homicide and following too closely. He was later released from the Bartow County Jail after posting an unspecified bond.
In general, bicyclists in Georgia must adhere to the same traffic laws as motor vehicles. The Official Code of Georgia Annotated requires bicyclists under the age of 16 to wear a safety helmet at all times. In addition, bicyclists must ride as far to the right as possible when traveling on roadways in Georgia and signal when stopping or turning. Motorists in Georgia are also required to maintain a three-foot minimum safe passing distance when overtaking a bicycle on a street or roadway.
The State of Georgia is reportedly the sixth deadliest state for bicycle riders. According to the National Highway Safety Administration, 630 bicyclists were killed and about 51,000 were injured in a collision with a motor vehicle throughout the United States in 2009. The University of Georgia's Survey Research Center estimates that about 13 percent of state residents ride a bicycle at least once every month. In addition, approximately 81 percent of Georgia residents surveyed said they would ride a bicycle more often if additional safety measures such as dedicated bicycle lanes were implemented in their community.
Unfortunately, bicycle crashes in Georgia and elsewhere often result in catastrophic or deadly injuries. If you were hurt by a careless or distracted motorist while riding your bicycle, you may be eligible to receive compensation for your medical costs, pain and suffering, lost wages, disability, and other damages. The close relatives of someone who was killed in a Georgia bicycle collision may be entitled to file a wrongful death claim. A skilled bicycle accident attorney can discuss your options for recovery with you in more detail.
Call Stokes & Kopitsky, P.A. toll free at (800) 700-5050 today if you were injured or a loved one was killed in a bicycle accident. Our hardworking and committed Bartow County bicycle accident lawyers have more than 30 years of experience assisting individuals whose lives were changed by a bicycle accident. At Stokes & Kopitsky, our diligent attorneys will help you recover the damages you deserve based upon the severity of your injuries. Our quality lawyers are here to explain your rights and help you file your wrongful death or personal injury claim. To schedule a free confidential case evaluation with an experienced attorney, please do not hesitate to contact Greg Stokes and Neil Kopitsky through our website.
More Blogs:
Traffic Fatalities Reportedly on the Rise in Georgia, The Atlanta Personal Injury Attorney's Blog, November 26, 2012
Two Carrollton Police Officers Injured While Investigating Hit-and-Run Pedestrian Accident, The Atlanta Personal Injury Attorney's Blog, November 19, 2012
Additional Resources:
Church, family mourn pastor killed in cycling accident, by Craig Schneider and Alexis Stevens, Atlanta Journal-Constitution
Bus driver charged in bicycle wreck that killed pastor, by Alexis Stevens, Atlanta Journal-Constitution
Photo credit: przybysz, Stock.xchng
Categories: