Single Vehicle Crash Kills Fayetteville Woman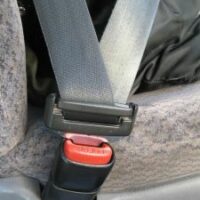 Last week, a woman was killed in an unfortunate single vehicle accident in Fayette County. Carrie W. Dunn, 37 years-old, of Fayetteville was reportedly driving a 1995 Geo Tracker northbound on Georgia Highway 92 near Peters Road when she lost control of her automobile. Major Bryan Woodie of the Fayette County Sheriff's Office said that her vehicle left the roadway and Dunn was ejected. Rescue crews reportedly transported Dunn to Piedmont Fayette Hospital where she died as a result of the injuries she sustained in the crash. According to Woodie, Dunn was not wearing a safety belt at the time of the accident.
Woodie stated this was the fifth fatal crash in Fayette County in 2012. It was also the second accident within the last month where someone died after failing to wear a seat belt. The law enforcement officer said the individuals who died in both crashes likely would have survived if they were simply wearing a safety belt. The Georgia Governor's Office of Highway Safety claims 62 percent of individuals who are killed in a Georgia automobile crash were not wearing a seat belt. Additionally, at least 66 percent of people in Georgia who are wearing a safety belt during an automobile accident reportedly walk away from the crash uninjured.
Folks in Georgia spend a large amount of their time commuting or traveling in cars and trucks each year. With so many people on Georgia roadways, automobile accidents are bound to happen. Sadly, car crashes are one of the principal causes of personal injury and wrongful death in our state each year. Automobile accidents may result from a number of factors including inattentive, reckless, or impaired drivers, vehicle defects, weather, and other hazardous road conditions. If you or a loved one was hurt by a negligent or careless driver, you may be entitled to receive financial compensation for your medical expenses, pain, suffering, temporary or permanent disability, and wrongful death. If you were injured or a relative was killed in a Georgia car accident, you should contact a capable Georgia personal injury attorney to discuss your case.
Call Stokes & Kopitsky, P.A. toll free at (800) 700-5050 if you were the victim of an injury automobile accident. Our skilled Fayette County car accident lawyers have more than 20 years of combined experience helping Georgia motor vehicle accident victims receive fair compensation for their injuries. At Stokes & Kopitsky, our experienced personal injury attorneys work diligently to achieve the best possible results based on the facts of each case. Greg Stokes and Neil Kopitsky are available to assist injured clients throughout the State of Georgia. For a free confidential evaluation of your personal injury case, do not hesitate to contact Stokes & Kopitsky through our website today.More Blogs:
Motorcyclist Critically Hurt in Cherokee County Accident, The Atlanta Personal Injury Attorney's Blog, September 17, 2012
20-Year-Old Falls 45 Feet to His Death at the Georgia Dome, The Atlanta Personal Injury Attorney's Blog, September 10, 2012
Additional Resources:
Single car accident claims F'ville woman, by Ben Nelms, citizen.com Photo credit: testing, Stock.xchng
Categories: